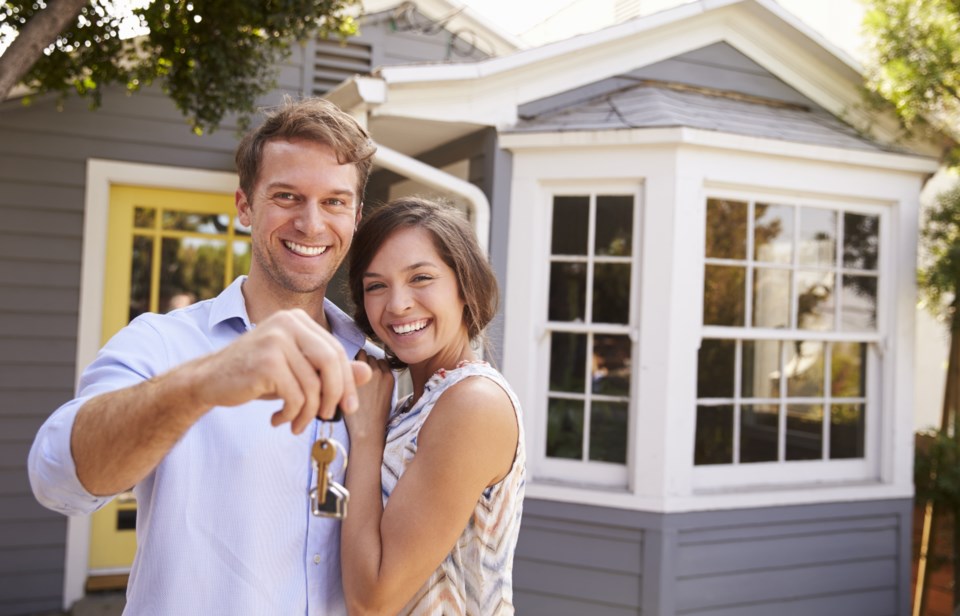 As Canadians continue to struggle with high housing prices, the federal government has stepped in to help carry the weight of those hefty mortgage payments with the First Time Home Buyer Incentive. Trudeau has earmarked $1.25 billion in funding to the program over the next three years.
The First Time Home Buyer Incentive took effect on Sept. 2, 2019, but confusion continues to swirl. Is this a loan? With no interest or regular payments? And no definitive dollar amount to be repaid? Here's some insight.
What exactly is the First Time Home Buyer Incentive?
The First Time Home Buyer Incentive is a shared-equity mortgage aimed at middle-class first-time homebuyers, designed to lower their monthly mortgage payments without increasing the amount they need to save for a down payment. For buyers who qualify, the government puts up five per cent of the price of a resale home, or either five or 10 per cent of the price of a newly constructed home. The incentive is a second mortgage on the title of the property, but no regular principal payments are required. The loan is interest free, and it can be repaid at any time without incurring penalties.
But there's a catch.
The point of the First Time Home Buyer Incentive is a loan based on the fair market value of the property. The loan must be repaid within 25 years of the date borrowed or when the home is sold, whichever comes first. While the loan is interest free, it's a "shared equity mortgage" which means the government shares in any gains on the property value. Alternately, if your property value takes a hit, your repayment amount to the government will be less than the amount borrowed.
For example, let's say you took the five-per-cent incentive on a home priced at $200,000 (wishful thinking!), which would be $10,000. If you sell your home for $300,000 or its value increased to $300,000 at the 25-year mark, you would have to repay five per cent of the current value, or $15,000. On the flip side, if the home's value decreased to $100,000, you'd only have to repay $5,000.
How do you qualify?
The First Time Home Buyer Incentive is aimed at helping middle-class homebuyers who need a boost. Thus, in order to qualify:
the borrower must be a first-time homebuyer
the borrower must have a household income of less than $120,000
the mortgage is capped at four times the maximum household income of $120,000, or $480,000. This means the average price of a home would be $500,000 to $600,000, depending on the down payment.
Give RE/MAX Hallmark Pilon Group Realty a call today to find out how your home can be Too Late®
Pilon Real Estate Group Featured Listings: Click here! 
We Keep You Covered When You Buy a Home With Our 12 Month Buyer Protection Plan!
Details at: www.HomeBuyerProtectionPlan.ca
Free Home Search With Proprietary MLS Access – New Listings – Faster Updates And More Accurate Data!
Find Homes Now: www.FindOttawaHomesForSale.com
Find Out How We Get Our Sellers More: Click here! 
RE/MAX Hallmark Pilon Group Realty
www.PilonGroup.com
Email: Info@PilonGroup.com
Direct: 613.909.8100