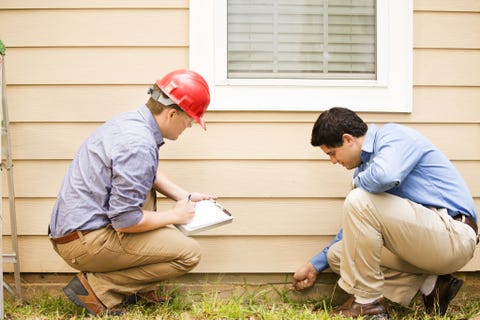 Selling your home can be a tricky process, a balancing act of selling for a fair price and getting your house off the market quickly. One of the best ways to achieve this balance is to put yourself in the shoes of your potential buyers. With that in mind, check out these 8 things that careful home buyers pay attention to while house hunting.
Energy Star Ratings
A good Energy Star rating is the common denominator for an energy-efficient home. This rating is not only applicable to appliances, but also windows, and even houses as a whole. For the careful homebuyer, this is a sign that their electricity bills will be lower, and that they will be living in a house that's more environmentally friendly.
Sufficient Outdoor Space
Homes with gardens have always been attractive to buyers, but in light of the pandemic, outdoor space has become a key feature. No longer just a nice-to-have commodity, it might just give you the extra edge to close on a sale. Even if you don't have a particularly spacious backyard, you can make it seem so by rearranging the furniture, getting rid of junk, trimming the hedges and branches, and making it more inviting with flowers and garden lights.
Ample Storage Options
Just like outdoor access, storage features have become a much-needed commodity in the pandemic-shaped real estate market. Homebuyers are drawn to spacious homes, and the easiest way to ensure that is by storing as much as possible out of sight. Whether it's a basement, attic, garage, or even just cabinets and drawers, make sure to keep them tidy and organized when showing buyers around.
New Appliances
These are attractive to homebuyers not just because they're in good shape, but also because many new appliances have higher Energy Star ratings. But even without the energy efficiency, old appliances just aren't appealing. Washing machines and fridges tend to develop unpleasant smells after years of use, microwave ovens can have grease and burn marks, or the appliance itself could be too loud. For the careful homebuyer, that's a telltale sign of an extra expense going towards the cost of buying a home.
Flaws in Disguise
Savvy homebuyers are always on the lookout for ways in which the seller might be concealing flaws in the property. For example, if each room has an odorizer on display, that could be a sign that the house has a problem with smells. Loud music playing during the showing could mean that the neighborhood is noisy, and the seller is trying to cover that. A fresh coat of paint could indicate a recent renovation, but it could also be used to hide recurring water damage to the walls. If a home looks just a bit too staged, experienced buyers can take it as a cue to start asking probing questions about the real condition of the property.
Tiles in Good Condition
Out of all the interior home renovations, retiling is remarkably bothersome. It's a lengthy, costly and messy process, and not the kind of activity new homeowners are looking to spend time on. And it's not just chipped or missing tiles that the clever buyer will be looking for. Moldy grout, especially in the bathroom, can be a sign of poor insulation and even plumbing issues, which can result in more costly repairs later on.
Clutter
Decluttering your home is one of the first things to take care of before listing and showing your home. Not only will it allow buyers to better envision living there, but for the careful ones, clutter can trigger two alarm signs. On one hand, clutter can be used to hide flaws in your home, such as mold patches, cracks in the wall, or uneven flooring. On the other hand, it may raise concerns regarding how fast you can get rid of it. Homebuyers want to move in as soon as possible, to avoid paying both rent and mortgage. If you have a lot of items you need to take with you, it might make your moving out process seem longer for them.
The Look of the Neighborhood
As a seller, this isn't really something you can change. But there's still things you can do — after all, you've lived there for some time, and know it quite well. If you're on good terms with your neighbors, make sure to mention this. Sure, the house next door looks a bit unkempt, but the people living there are kind and friendly. Aim to be honest, but also give things a positive spin. Good neighborhoods aren't just about trimmed lawns, they're about the community. And the careful homebuyer is looking for good neighbors just as much as they're looking for a good future home.
Pilon Real Estate Group Featured Listings: Click here! 
We Keep You Covered When You Buy a Home With Our 12 Month Buyer Protection Plan!
Details at: www.HomeBuyerProtectionPlan.ca
Free Home Search With Proprietary MLS Access – New Listings – Faster Updates And More Accurate Data!
Find Homes Now: www.FindOttawaHomesForSale.com
Find Out How We Get Our Sellers More: Click here! 
RE/MAX Hallmark Pilon Group Realty
www.PilonGroup.com
Email: Info@PilonGroup.com
Direct: 613.909.8100