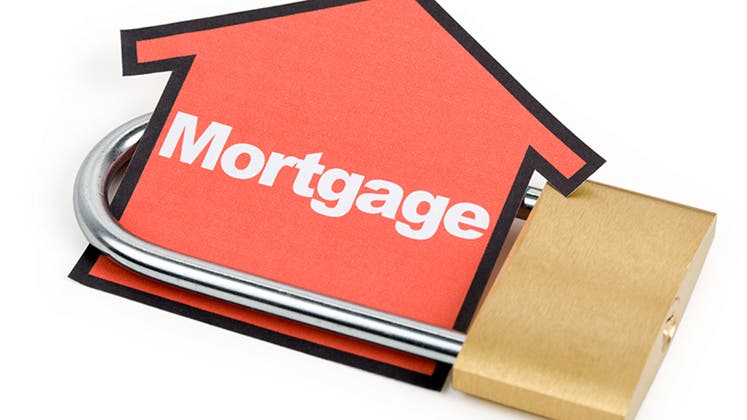 When beginning the search for your dream home, your mind immediately travels to the family dinners you will spend in your new kitchen, the memories you will make in your spacious open concept living room, and how your favourite bedroom suite will look in the master bedroom. While these are thoughts our mind naturally drifts too, it is the less exciting aspects of your search that are arguably the most important. While we would love to let you keep living in the dream world that we assure you will one day be a reality, we first have to tackle the less exciting things like Mortgage Rates. More specifically, let's talk about the importance of locking in your mortgage rates.
If money were no object, we would have the freedom to choose any home our imagination could dream up. The sad reality however, is that setting and sticking to a budget is one of the most important things to do at the beginning of your home buying journey. With that being said, it also means that locking in a good mortgage rate can mean your imagination can run a little more wild than it could if you don't lock in your mortgage rate. Obtaining the lowest interest rate on a mortgage should be every potential homeowners objective since the lower the interest rate, the lower the monthly payment.
When shopping for your mortgage rate, it is important to remember that the rate you see advertised may not be the one that is still available weeks or months away when you close your mortgage. Since rates can change from day to say, the patterns are not always easy to anticipate. This is the reason that when you find a rate that you are comfortable with, you must lock it in. This means that both you and the lender come to an agreement that guarantees you a specific interest rate on your mortgage. Since the rates are always changing, this will ensure the rate available when you applied for your mortgage is the rate you will pay.
Now that you know the importance of locking in your mortgage, you can start shopping! Make sure you look around to see the different rates that are being offered, and taking the time to see what different lenders are offering can save you a significant amount of money in the long run.
Pilon Real Estate Group Featured Listings: Click here! 
We Keep You Covered When You Buy a Home With Our 12 Month Buyer Protection Plan!
Details at: www.HomeBuyerProtectionPlan.ca
Free Home Search With Proprietary MLS Access – New Listings – Faster Updates And More Accurate Data!
Find Homes Now: www.FindOttawaHomesForSale.com
Find Out How We Get Our Sellers More: Click here! 
RE/MAX Hallmark Pilon Group Realty
www.PilonGroup.com
Email: Info@PilonGroup.com
Direct: 613.909.8100