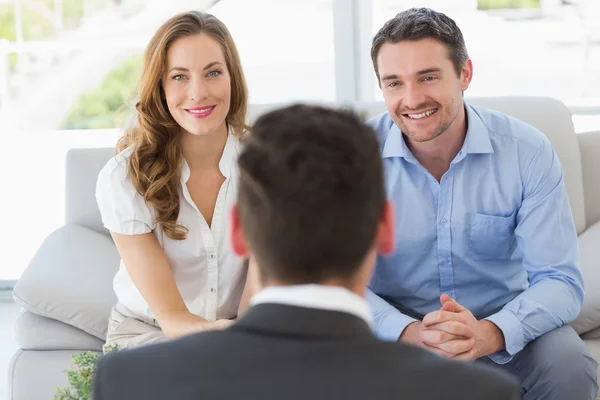 Buying or selling a property requires fiery passion, steely confidence, curiosity, research, and trust in your Realtor While we've created a cheat sheet of 10 important questions to ask your future house—what about your Realtor?
Whether you're preparing to buy your first home or an income property, or selling a cottage, it's a daunting commitment. Here are 10 valuable questions to ask your Realtor that will help guide you in finding the best choice for you and your needs.
1. Are you busy?
Personalities need to mesh.The number of deals you do in a year has much relevance. Clients want to know how much time you'll have for them and this is quickly determined by your response time to calls or texts, no one likes to feel ignored!
2. What are your interests?
If you're seeking a farm property or heritage home, both involve unique considerations. Finding a Realtor with rural experience will help refine your search and provide educated answers surrounding land surveys, zoning, soil tests, wells, and history of the land. Likewise, a Realtor with knowledge of century homeownership will have current information on local heritage committee grants, exterior renovation allowances, asbestos removal, or estimates for replacing boiler systems and radiators.
3. Are you well-connected?
Can the Realtor provide referrals for home inspectors or structural engineers? Can he/she confidently recommend local roofers, plumbers, or electricians with reliable track records? Pilon Group Agents have established a network of industry connections to reliable professionals.
4. How much do you know about home renovations?
What does the agent know about updating knob and tube wiring or installing on-demand hot water? What would it cost to replace windows or insulation with higher R-value? While it's unrealistic to expect a Realtor to provide a bang-on estimate for every whim you might have, they should be able to provide general reno costs to keep you within your budget.
5. Are you involved in the community?
Pilon Group Agents know their communities. Ask us about local festivals, neighbourhood associations, and volunteer opportunities. It's also important that we are supporting community initiatives.
6. Are you photo-savvy?
For sellers, is drone footage of your property an option? What about the creation of a 360° virtual house tour? Can the brokerage design a high impact video of your listing, the neighbourhood and amenities?
7. What's your professional background?
Many agents have entered the industry as a second career. Their professional background may have been originally rooted in interior design, construction, building inspection, appraisal, or investment. Finance and construction knowledge are symbiotic with real estate and a Realtor with expertise in another field is invaluable.
8. What sets you apart from everyone else?
Not only does empathy & market knowledge set us apart, we are genuine. We rely on clear communication and openly advising clients if a home doesn't suit their needs. It's about relationship building that continues long after the sale.
9. Why did you become a Realtor?
The stories are as varied and colourful as the clients a Realtor engages with. Maybe they built and sold doll houses as a kid. Maybe it's a generational career bloodline. For many, it's being an integral part of a life-changing, celebrated purchase. Find a story that resonates with you – after all, you're entrusting that Realtor with your dreams.
10. Is there anything else I should know about you?
We have Certified Negotiation Experts on our team. Who else would you want going to battle for you? Qualifications, awards, credentials, and designations like these can elevate your bargaining platform.
Pilon Real Estate Group Featured Listings: Click here! 
We Keep You Covered When You Buy a Home With Our 12 Month Buyer Protection Plan!
Details at: www.HomeBuyerProtectionPlan.ca
Free Home Search With Proprietary MLS Access – New Listings – Faster Updates And More Accurate Data!
Find Homes Now: www.FindOttawaHomesForSale.com
Find Out How We Get Our Sellers More: Click here! 
RE/MAX Hallmark Pilon Group Realty
www.PilonGroup.com
Email: Info@PilonGroup.com
Direct: 613.909.8100