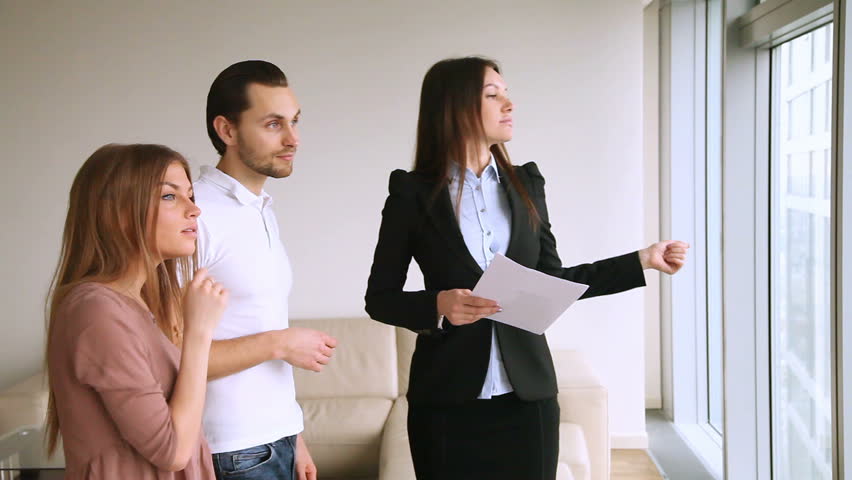 We all know buying a house is a long and complicated process. But, what about selling one? If you're in the middle of trying to sell your home, you've probably discovered that selling it is just as tricky as buying it was.
If your home isn't selling as quickly as you'd like, help is at hand. Below, we've listed seven of the most common reasons why your home isn't selling and what to do about it.
1.   The Asking Price Is Too High
Determining the correct price for your home requires balancing the value of local comparables with the specific features of your home. More than ever before, buyers have a variety of tools to check the numbers, so you can't just wing it and hope for the best. In fact, pricing a home too high is one of the main reasons it may not be selling.
Furthermore, most sellers rely on their realtor to help them set the sale price, and it can be tempting to choose the one who recommends the highest asking price. However, an agent who sets the listing price higher than local comparables without a solid reason may not have your best interests at heart. Do your own market research so you have an idea of what a fair price would be, and ask for a breakdown of how the agent arrived at their listing price. Finally, if your home has been on the market for too long, seriously consider dropping the asking price.
2.   It Lacks Curb Appeal
Many buyers form an unconscious opinion of a property within seconds of arriving – and long before they've made it through the front door. As such, it's essential that you enhance your curb appeal. An unattractive yard, a disheveled porch, and a cracked or uneven driveway can drive away potential buyers. Unfortunately, regardless of what it's like inside, buyers will instantly think it's a fixer-upper if the exterior looks shabby.
So, invest time and money to improve your curb appeal. Cut the grass, plant flowers, tidy the porch and make any repairs that are necessary. If you can't do it yourself, hire a professional. While the cost may be off-putting, landscaping and lawn care offer excellent returns on your investment.
3.   It's Not Staged
Like curb appeal, the way your home looks inside is also extremely important. When buyers come to view it, they want to be able to imagine their future there. Therefore, deep clean the house, remove any clutter and personal items and complete any necessary renovations. A fresh coat of paint or new carpet can go a long way in sprucing up a home.
If you've already moved out, it's much better to add staging elements than show a vacant house. A few pieces of furniture and basic decor can help buyers imagine themselves living there more so than cold, empty rooms. And, if you're not sure of the best way to go about it, hire a professional staging company.
4.   The Photos Are Poor
No matter how great your house looks, if you don't have any pictures to prove it, it will be difficult to get people through the door. Buyers scroll through hundreds of online listings, and those without photos – or with poor-quality pictures – will often be passed by.
Moreover, be sure to capture images of all of the bedrooms so buyers can be sure that the listing information is correct. Take several pictures of the kitchen, as well – from a variety of angles – as this is the room most buyers are interested in more than any other. Plus, if you're not great behind the lens, a professional real estate photographer is worth the cost.
5.   The House Has a Particular Issue
It's important to get feedback from buyers after they've viewed your home, which is why open houses are beneficial; your agent can collect honest feedback from buyers as to what they like and don't like about your home. Armed with this information, you can identify and address any particular problems or aspects that might be bothering buyers.
6.   Your Marketing Is Weak
Selling a home takes more than simply sticking a "for sale" sign in the yard. Without proper marketing, your home can be difficult for buyers to find in the first place. And, the longer it sits on the market, the less attractive it is for buyers and the less likely you are to get your full asking price. Therefore, it's essential to get it right from the get-go.
A good real estate agent will have numerous marketing strategies at their disposal, and will often make use of MLS (multiple listing services) to ensure your home is visible to a wide array of buyers. Besides creating a great online ad, it's also worth advertising off-line, hosting open houses, and printing flyers or brochures.
7.   The Timing Is Off
If you're sure you've got everything else right, perhaps it's simply the wrong time to sell your home; if the market is not in your favor, it can take months to get an offer. If you're unlucky enough to find yourself in a buyer's market, you'll have to pull out all the stops to ensure your home is in the top 10% of homes for sale to have a chance.
The time of year can also influence the likelihood of getting an offer. Generally, spring and summer are the best seasons to sell a home as the buyer pool is typically far larger than it is in winter and fall. If you can delay listing it for sale until then, you might be more likely to get your asking price.
Far from a predictable transaction, selling a home requires balance, thorough knowledge of the market and expert-level promotion. 
Give RE/MAX Hallmark Pilon Group Realty a call today to find out how your home can be Too Late®
Pilon Real Estate Group Featured Listings: Click here! 
We Keep You Covered When You Buy a Home With Our 12 Month Buyer Protection Plan!
Details at: www.HomeBuyerProtectionPlan.ca
Free Home Search With Proprietary MLS Access – New Listings – Faster Updates And More Accurate Data!
Find Homes Now: www.FindOttawaHomesForSale.com
Find Out How We Get Our Sellers More: Click here! 
RE/MAX Hallmark Pilon Group Realty
www.PilonGroup.com
Email: Info@PilonGroup.com
Direct: 613.909.8100