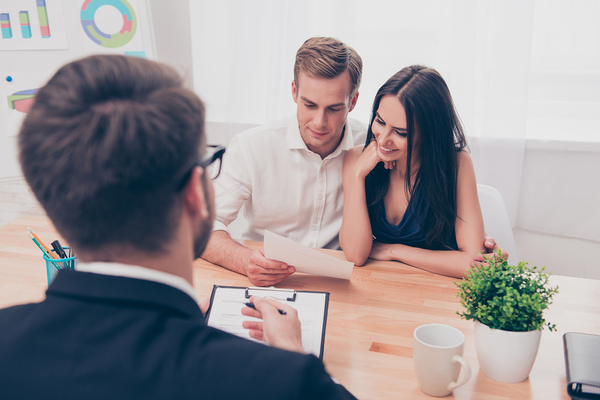 Buying a home is a big undertaking, and all aspects should be carefully considered before any decisions are made. Not only do you want to find your dream home, but you want to do it within a reasonable budget. In hopes of staying within that budget, you may decide to cut some corners by carefully analyzing the things you want over the things you need.
In making these decisions, you may decide to skip using a Buyer's Agent. Is this a good decision? No. Here's why:
It's FREE
The cost of using a Buyer's Agent is covered by the seller out of the sale of their home. This means that choosing to use an agent will not only make your home buying journey much easier, but it won't add a single penny to your budget.
They will help you sort through ALL the listings
If you are buying during a high volume period like the spring or fall, there will likely be a high level of inventory for you to choose from. Your agent will help you create a wish list and filter through all of the current listings to help you find your dream home.
Help you determine an offer strategy
When it comes time to put in an offer, your agent will help you come up with a strategy and implement that strategy to ensure your success.
Your working with a local expert
Your agent is an expert in their area. They will help you navigate through comparable properties, location advantages/disadvantages, and pros & cons of transportation options in the area.
Your number one negotiator
Negotiation is a skill your agent will have perfected and is one that will help you get the best deal, and possibly beat out other potential buyers in a multiple offer situation.
Representing ONLY your best interests
A Buyer's Representation Agreement is what an agent will use to define the nature of your relationship and ensure they represent your best interests.
Give RE/MAX Hallmark Pilon Group Realty a call today to find out how your home can be Too Late®
Pilon Real Estate Group Featured Listings: Click here! 
We Keep You Covered When You Buy a Home With Our 12 Month Buyer Protection Plan!
Details at: www.HomeBuyerProtectionPlan.ca
Free Home Search With Proprietary MLS Access – New Listings – Faster Updates And More Accurate Data!
Find Homes Now: www.FindOttawaHomesForSale.com
Find Out How We Get Our Sellers More: Click here! 
RE/MAX Hallmark Pilon Group Realty
www.PilonGroup.com
Email: Info@PilonGroup.com
Direct: 613.909.8100