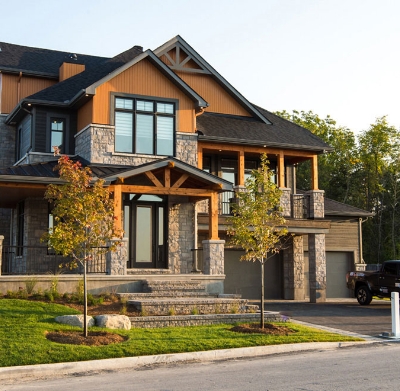 The Canadian real estate market is starving for new supply. Over the last 14 months, demand for housing has skyrocketed, from major urban centres to rural communities alike. Everybody wants to take advantage of historically low interest rates and dive into the housing market. The problem? Insufficient housing stocks, leading to a challenging environment of bidding wars and blind bidding, which has triggered a tremendous spike in valuations.
Are first-time homebuyers and young families being priced out of the real estate market nationwide? The affordability crisis, according to industry experts, is intensifying. It is becoming a challenge to save up enough for a down payment or find a home with a conservative budget.
In recent months, there have been recommendations that the government should intervene, and the Bank of Canada (BoC) should begin to normalize monetary policy by raising rates. But while stress tests and rate hikes might offer short-term ways to cooling down a red-hot real estate market, the long-term solution is additional inventory coming to market.
A Look at New Listings in Canadian Real Estate Markets
According to data from the Canadian Real Estate Association (CREA), the housing market cooled slightly in markets nationwide in April, with sales activity dropping 12.5 per cent and prices rising by a modest 2.4 per cent. The slowdown in growth was observed in 85 per cent of the real estate sector, including most of British Columbia and Ontario.
The monthly snapshot of the Canadian housing sector revealed that the number of newly listed homes tumbled by 5.4 per cent month-over-month in April. Overall, new listings were down in 70 per cent of all local markets to kick off the second quarter of 2021.
Moreover, the Canada-wide sales-to-new listings ratio appears to be heading in the right direction. In April, the ratio eased to 75.2 per cent, down from a peak of 90.6 per cent in January. The long-term average for the nation sales-to-new listings ratio is 54.5 per cent, highlighting that the latest reading remains historically high.
"The good news is that it is moving in the right direction," CREA wrote in its monthly report.
Meanwhile, the number of months of inventory, which shows how long it would take to sell present stocks at the current sales activity, stood at two. This is up from 1.7 months in March. The long-term average is a little more than five months.
"While we still have a ways to go, measures of market balance have finally turned a corner and monthly price growth has decelerated. I believe we've all wanted to see the temperature turned down on this market after the last year and it looks as though that is finally happening," said Shaun Cathcart, CREA's Senior Economist, in a news release.
The Canada Mortgage and Housing Corporation (CMHC) reported that housing starts declined 19.8 per cent in April, led by a sharp decrease of nearly 23 per cent in multiple urban starts. The nation's housing agency confirmed that the seasonally adjusted annualized rate of housing starts slipped to 268,631 units in April, down from a revised 334,759 units in March. Market analysts had penciled in an increase of 280,000 housing starts.
Are Canadian Homebuyers Desperate for Action?
Canadian homebuyers are getting so fed up with current market conditions that they are desperate for policy action. A recent Nanos Research-Bloomberg News survey found that 70 per cent of Canadians agreed that the spike in home prices was a major problem for the national economy, with about half in favour of the central bank increasing interest rates. However, this would be a drastic move for indebted consumers since a rate hike would affect other debt instruments, from credit lines to credit cards.
"Even though there is no consensus, the fact that one in two Canadians are good with a rate hike speaks to the appetite to cool down a hot housing market," pollster Nik Nanos said.
But many housing experts believe that the more effective solution to dousing the red-hot Canadian real estate market is by adding more supply. Despite discussions of housing bubbles and speculators impacting local markets, the primary factor of concern is limited inventory amid strong demand. This is why property, even in the rural Ontario real estate market or Atlantic Canada, is selling at a premium.
Should the federal government intervene? So far, the policies put forward – such as a one-per-cent tax on non-resident home-ownership and funding affordable housing – may only serve as a band-aid solution. Based on recent data, the good news is that price growth might have peaked, which could give new homebuyers hope that there is some reprieve on the way. Ultimately, the dream of home ownership can still be achieved, but it could be a case of timing for many young families wanting to plant roots.
Pilon Real Estate Group Featured Listings: Click here! 
We Keep You Covered When You Buy a Home With Our 12 Month Buyer Protection Plan!
Details at: www.HomeBuyerProtectionPlan.ca
Free Home Search With Proprietary MLS Access – New Listings – Faster Updates And More Accurate Data!
Find Homes Now: www.FindOttawaHomesForSale.com
Find Out How We Get Our Sellers More: Click here! 
RE/MAX Hallmark Pilon Group Realty
www.PilonGroup.com
Email: Info@PilonGroup.com
Direct: 613.909.8100