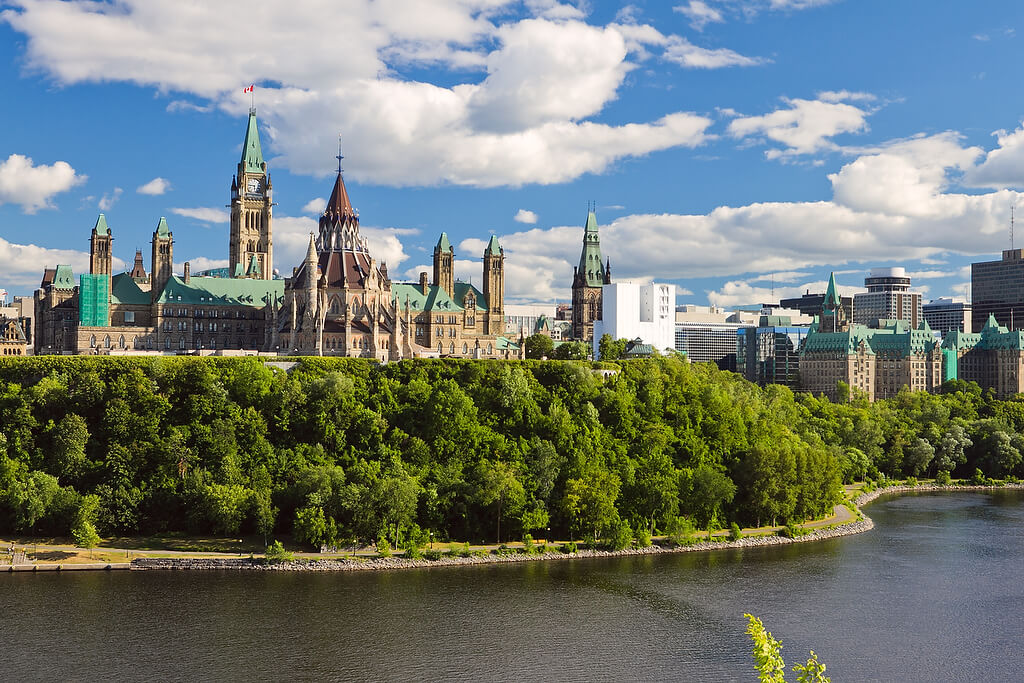 Canadian real estate kicked off 2020 with a bang, but there are conflicting opinions as to how we'll finish out the year. Canada's federal housing agency has warned that average house prices could fall by up to 18 per cent over the next 12 months – a dismal prediction that's being challenged by Pilon Real Estate Group based on market activity.
Basic economics has taught us that supply and demand dictates housing prices, and according to what Pilon Real Estate Group brokers are reporting at ground level, housing inventory is down in many markets, demand is still high, and multiple offers are a common scenario. Assuming that demand continues its current course, Ottawa real estate prices will likely remain relatively stable or experience a single-digit price correction at worst – which is a far cry from CMHC's dire decline of up to -18 per cent.
Is Canadian Real Estate In Trouble?
Late last year, Pilon Real Estate Group expected Canadian real estate prices to rise by 3.7 per cent in 2020. A few short months later, COVID-19 threw everyone for a loop. This week, Canada Mortgage and Housing Corp. (CMHC) has predicted that average home prices could decline anywhere between nine and 18 per cent in the coming year, due to the economic impacts of COVID-19. In addition, CMHC warns that mortgage deferrals could rise from 12 to 20 per cent by September, with up to one-fifth of all mortgages ending up in arrears, if the Canadian economy does not recover sufficiently.
"The resulting combination of higher mortgage debt, declining house prices and increased unemployment is cause for concern for Canada's longer-term financial stability," CMHC CEO Evan Siddall told the House of Commons Standing Committee on Finance earlier this week.
However, the Big Banks, economists and many Realtors aren't aligned with CMHC's expectation.
What the Big Banks are Saying About Canadian Real Estate
According to a recent article published by The Globe And Mail, CIBC said Canadian real estate prices could fall between five and 10 per cent this year compared to 2019. Similarly, RBC forecasts a decline of seven per cent, while BMO expects a five-per-cent decline.
"[Mr. Siddall] said that all these things will happen if the economy 'does not recover sufficiently.' That's a very broad statement," CIBC deputy chief economist Benjamin Tal told The Globe And Mail. "Without looking at the assumption behind that statement regarding GDP growth, unemployment rate and so on, it is very difficult to assess the likelihood of such a prediction. Is it a worst-case scenario, or the base case? I think he was highlighting a worst-case scenario," he said.
A single-digit decrease in house prices can be classified as a correction, and is a far cry from CMHC's trough of -18 per cent.
Pilon Real Estate Group Brokers Report Low Housing Inventory, Multiple Offer Scenarios
Pilon Real Estate Group brokers say a dramatic price drop is unlikely under current conditions, barring any major unforeseen circumstances – and as we've all come to learn recently, anything is possible. But assuming current market conditions remain stable, the current inventory of homes for sale continues to fall short of demand – even amidst this pandemic, social distancing measures and the economic fallout.
Here's what Pilon Real Estate brokers are reporting on the Ottawa real estate market:
Ottawa real estate has experienced an increase in home prices and a decrease in days on market – both good indicators that the housing market is stable, at least for the time being. The current seller's market is characterized by low housing supply and high demand, which continues to drive up prices. In fact, within the last two weeks, Ottawa's list-to-sales-price ratio has a median of 100 per cent. Most properties are still holding offers, with multiple-offer scenarios a common occurrence and homes selling for over asking price.
Within the last two weeks, compared to the previous two weeks, Pilon Real Estate Group has experienced an influx of inquiries regarding properties for sale, with questions about the process of buying/selling homes. Consumers in the region want to be informed again about the housing market.
Pilon Real Estate Group Featured Listings: Click here! 
We Keep You Covered When You Buy a Home With Our 12 Month Buyer Protection Plan!
Details at: www.HomeBuyerProtectionPlan.ca
Free Home Search With Proprietary MLS Access – New Listings – Faster Updates And More Accurate Data!
Find Homes Now: www.FindOttawaHomesForSale.com
Find Out How We Get Our Sellers More: Click here! 
RE/MAX Hallmark Pilon Group Realty
www.PilonGroup.com
Email: Info@PilonGroup.com
Direct: 613.909.8100