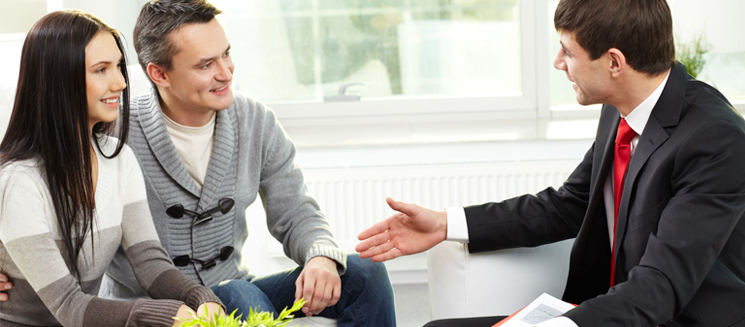 Buying a home is one  the most important financial decisions you'll make in your life, so choosing the right real estate agent can make or break your home buying experience. An experienced and knowledgeable real estate agent is your guide and your representative for any kind of home transaction. Whether you're dipping your toes into the real estate market for the first time or you're interested in investment opportunities, a realtor is your go-to person for real estate expertise.
The majority of homebuyers opt to use a real estate agent to represent them during the home search process when it comes to the complexities finding homes that are a good fit, assessing the value of a home, putting in an offer or negotiating Other activities that your realtor can help you with when you're buying a home includes:
Keeping up with real estate market trends, news and activity
Researching current and sold MLS listings for homes that fit their client's interests
Booking showings or related appointments to bring their client to view homes
Identifying red flags in a house or a condo
Renovation suggestions
Facilitating real estate paperwork for purchase offers
So, how do you find the right realtor? We've outlined 5 steps of finding the right real estate agent below.
1. Find An Agent Who Specializes in the Neighbourhood or Home Type You're Looking For
Before you look for a real estate agent, you'll have to keep in mind that each agent has their own area of expertise. To best find an agent that fits your needs, you need to know what those needs are. For example, are you looking to buy a house or a condo? What city(s) or neighbourhood(s) do you have in mind? What's your estimated budget? ? If you're looking specifically for someone to represent you when buying a house, you can always look for an agent who has specific credentials.
Some agents also specialize in a property type, neighbourhood or budgets, so depending on the kind of home you're looking for you'll want to find someone who is knowledgeable with homes that fit the criteria you're looking for.
2. Ask for Referrals and Read Reviews
Finding a real estate agent in this day and age isn't as limited as it used to be. As real estate transactions become more digitized, so does the ability to find real estate agents in your area.
Here are some options to consider when looking for real estate agents.
Referrals
Asking friends and family for referrals makes it easier to find someone who is more reliable and has a successful track record of working with people you know.
Online real estate brokerages
Another option when searching for an agent is through online real estate brokerages. With this, you'll have the trust of agency reputation and a greater selection of agent expertise to choose from with notable track records.
If you're interested in exploring this option, feel free to reach out to one of our agents here.
Local media
As you become more serious about buying a home, you may start reading more articles in news websites or magazines. Agents who are quoted in those stories by journalists, could be potential options to explore for your search for an agent.
Signs
When an agent is hosting an open house, you'll often see signs pop-up in the surrounding neighbourhood with directions to the viewing. These signs often have contact information on them and if you're interested or have exhausted your other options – it doesn't hurt to reach out!
Along with online real estate brokerages who can introduce you to realtors, most agents will have some kind of online portfolio that you are able to view from the comforts of your home. Whether it's a personal website, Google Reviews or Facebook, make use of online tools, social media tools and reviews to find out as much information as you can about their experience as a real estate agent and their experience in representing someone similar to your needs.
3. Interview the Agent Before Making a Choice
Before making a commitment to an agent, don't be afraid to ask more questions about their experience and knowledge. Not only will it help you gage their expertise, but it can also give you a sense of their character and what it would be like to work with them. Interview at least a couple agents before making your decision.
Here are some questions we'd recommend asking them.
How well do you know this city or neighbourhood?

Real estate is a local business, so work with someone who knows the trends, schools, parks, and zoning of that neighbourhood.

How much of your business comes from referrals?

Satisfied homebuyers often recommend their agent, so this is a measure of service quality.

Are you a full-time agent in the business and how many years have you been full-time?

A full-time agent will have better knowledge of market trends and more negotiation experience, due to having more experience.

How many homes have you helped sell or purchase in the past year?

A track record of success is good news for your future purchase. The number of homes a full-time, active and knowledgeable agent has helped buy or sell in a year will vary based on the geographic region, home type and the budget range the agent works in, but in a dense population centre like Ottawa, the range should be at least 12-18 per year.

What are your expectations of your client?

Each agent will have different methods of working, and to be successful as a client, you'll need to know what your potential agent is expecting from you. This could be anything from communication to time commitment. 
4. Look For Honesty
A realtor that genuinely has your best interests in mind will be honest with you when it comes to the risks involved with your buying or selling decisions. Rather than an agent who agrees with everything you say, you want a realtor that will tell you honestly when they think that something is a bad idea.
Pay attention while interviewing candidates to see if they're using data or references to backup their claims. In addition the agent should be open to sharing examples of homes they've helped past clients buy or sell, or to sharing references for past clients they've worked with for you to contact.
5. Choose Someone who you Feel You Can Communicate With
At the end of the day, a realtor who checks off all the boxes in your criteria of expertise and knowledge might not be the right fit for you if you don't get along or if you don't feel comfortable with.
Since you'll be spending a lot of time during your house hunting journey with your agent, you need someone you're comfortable sharing concerns with answers your questions with patience and who is open to sharing their knowledge with you. There will be a lot of back and forth communication throughout the home buying process and ultimately you need someone you think you can get along with – trust your sense of character.
Here are some questions to make note of:
In your initial communication, was the agent quick to reply?
Were they proactive about providing information?
Were they patient when answering your questions?
Can you see yourself working with them for a month or even a year?
Knowing how to choose an agent that fits your needs is an important part of a successful first step into what can be an exciting real estate journey.