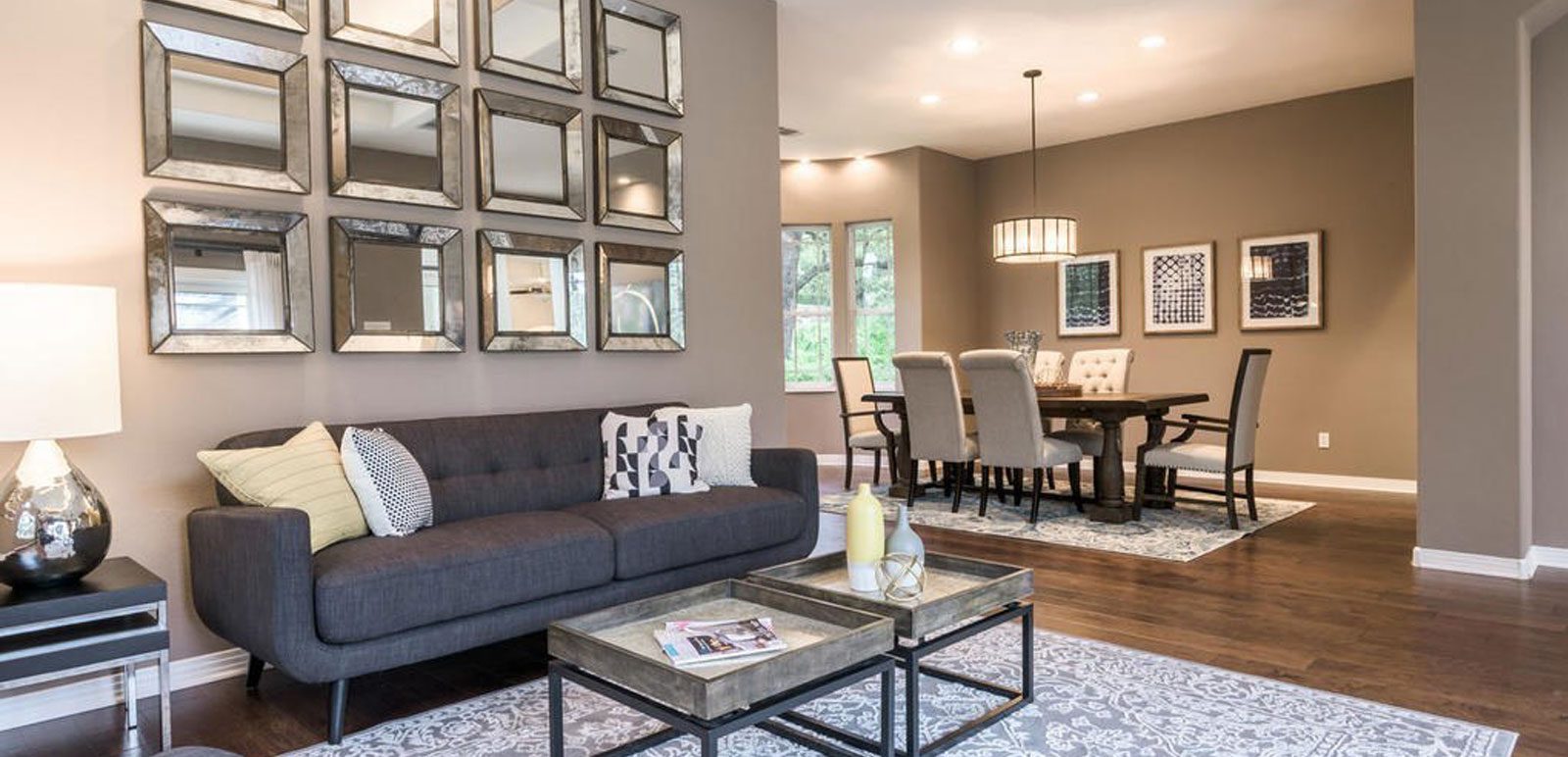 As the Canadian real estate market becomes even more competitive, buyers are having to make tough choices when it comes to choosing between their housing needs and wants. Before you lose out on purchasing that potential dream home, learn how to weigh your wish list against a reality check.
Big Yard vs. Small Yard
If you have visions of hosting neighborhood barbecues in a big backyard complete with a bubbling water feature and strings of bistro lights, it may be time to scale back this imaginary scene. Sure, a spacious sprawling yard in the summer sounds lovely but unless you're planning to start up a soccer-training academy, a smaller swath of sod shouldn't be a deal breaker. Bonus: There's less lawn to rake.
Chef's Kitchen vs. Regular Kitchen
A ceramic double-basin apron sink, a custom-made backsplash in the latest material (it's pressed tin) and a six-burner range with a double oven…anyone who's searched "dream kitchen" on Pinterest knows all the features of a fabulous kitchen. But as long as the appliances work, the structure is sound and the room location makes sense, a designer kitchen can be on your "one day…" list not your today list.
Bathrooms vs. Family Members
Imagine all the rooms in a house and think through how important each one is to maintaining the smooth, day-to-day operation of a household. If bathroom didn't shoot to the top of your list, you've never lived in a house with six other people and one bathroom. Having the right number of bathrooms for the size of your family should be a priority because it affects everyone in the house…and reduces arguments about who's next in line.
Preferred Neighborhood vs. Cheaper Area
The old trope "location, location, location" didn't appear out of thin air — location is key to quality of life. It affects work commute times, public transit accessibility, school districts, community amenities as well as personal identity. If these things are important to you, maybe opting for less square footage at a lower price tag is worth it, but if you're flexible maybe there's a bordering-but-less-popular neighborhood where that bargain still exists. Consider both options and decide where you stand before beginning your search.
Finished Basement vs. Unfinished Basement
In cities where lot sizes are severely limited, a finished basement provides so much extra square footage that buyers fall over each other trying to get into a property with one. If you're planning to rent it out as a mortgage helper, then it definitely has to stay on the "must" list. If you're planning to put your hockey equipment there in between your Wednesday night games, then having pretty pot lighting and wainscoting is not necessary.
Bedroom Count vs. Family Planning
Having an idea of how long you want to stay in your new home — and how big you think your family will grow — should help you figure out how many bedrooms you need. Moving is exhausting, expensive and an epic life upheaval…it's also the last thing you'd want to do if pregnant or just given birth to your third child while still living in a one-bedroom apartment. Could you turn the home office into a child's bedroom or renovate the unfinished basement with a bit of careful saving? These are all important factors to know before deciding on how many bedrooms you'll need.
New Upgrades vs. Needs Upgrades
Flashy upgrades such as marble countertops, new flooring and a front porch makeover look amazing, but they don't exactly qualify as housing needs. Updated heating and cooling systems, new energy-efficient double-glazed windows, upgraded plumbing systems, and eco-insulation installation are what you should be looking for. All that cosmetic stuff you can do to your own taste down the road — you want the home's bones to be in tiptop condition. Having a clear picture of what your housing needs are in order to support your daily life.
Give RE/MAX Hallmark Pilon Group Realty a call today to find out how your home can be Too Late®
Pilon Real Estate Group Featured Listings: Click here! 
We Keep You Covered When You Buy a Home With Our 12 Month Buyer Protection Plan!
Details at: www.HomeBuyerProtectionPlan.ca
Free Home Search With Proprietary MLS Access – New Listings – Faster Updates And More Accurate Data!
Find Homes Now: www.FindOttawaHomesForSale.com
Find Out How We Get Our Sellers More: Click here! 
RE/MAX Hallmark Pilon Group Realty
www.PilonGroup.com
Email: Info@PilonGroup.com
Direct: 613.909.8100