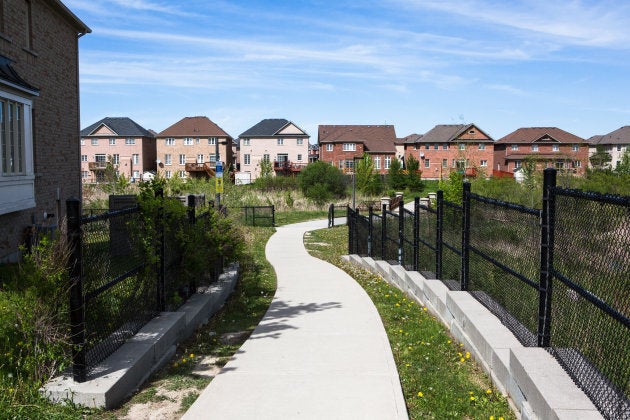 The main theme of Canadian housing markets in June 2021 was the same as in April and May—things are continuing to calm down. Activity has slowed and prices are not rising as fast as they were.
Sales were down about 8.5% from May to June. Meanwhile, new listings didn't really change on a month-over-month basis, so that took a little pressure off the supply side.
But it's important to point out conditions are only calming down relative to the almost unbelievable pace of the past year. Compared to any other time is history, sales activity, market conditions and price growth are all still at record levels.
Breaking down the numbers
Even though seasonally adjusted sales as of June were down a cumulative 25% since March, the June sales number was still a record for that month. The number of months of inventory was 2.3, up from 1.8 in March but still less than half of what would constitute a balanced market. And price growth was about 1% month-to-month in June, well down from 3% a few months back but certainly not a slow rate of growth.
I guess I'd say while it feels like we're slowly getting back to "normal", it's still a long road to get all the way back to a normal we once knew.
Sales may be setting less-extreme records than they were a few months ago, the main issue remains the supply shortages, and those are as acute as ever right now. That needle has not moved an inch back towards average or "normal". Recent sales declines have mostly followed declines in new supply, so how much of it is even a demand story?
Did all those frustrated millennial would-be buyers just give up on their dreams of homeownership forever? Doubtful. At the same time, the break we've had on the population growth side of things is likely now coming to an end.
What comes next?
While the frenzy and emotions faced earlier in the pandemic seem to have somewhat dissipated for now, the key ingredients of a seller's market are all still in place, as they were before COVID-19. Maybe with everyone getting vaccinated, this summer is a chance for all of us, and the housing market, to take a breather before the world starts back up again this fall.
But we can't spend the whole summer relaxing by the lake, because a federal election is looming, and housing policy once again appears set to feature prominently. The difference this time will likely be a focus on getting more housing built in the years ahead, so after all this time at least we're finally having the right conversation.
Getting the supply issue to the forefront of the housing policy discussion was hard enough. Wait until you see how hard it will be to get anything done about it! We'll get see what each party is proposing soon enough.