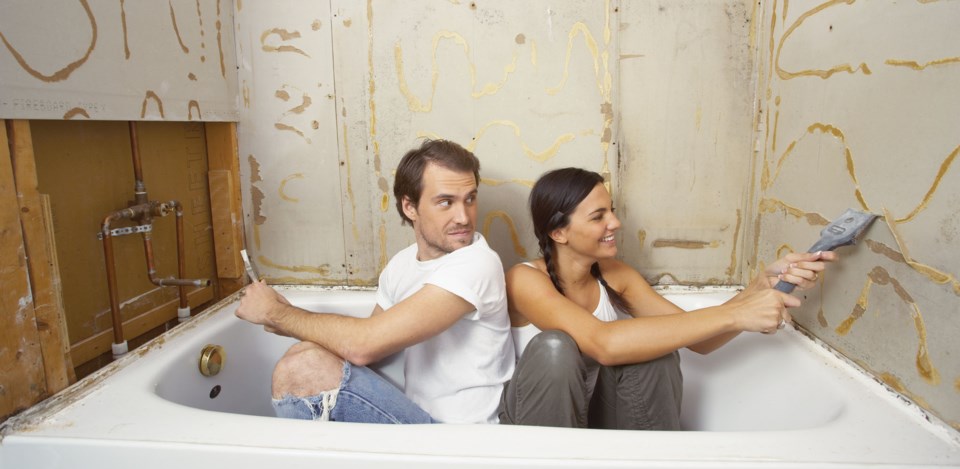 If your goal is sell your home faster, renovations can help move the needle. Buyers are attracted to a space that feels new and modern, so even small upgrades can go a long way – especially if it's been decades since the last home update.
If you plan to put your house on the market, consider making these small but impactful updates before you list.
Fresh Paint
A fresh coat of paint, both inside and outside the home, can brighten up the space and make it feel new again. Avoid dark paint as it can make the home feel smaller. Instead, opt for a neutral colour. It shows nicely and allows potential buyers to better picture their own furniture and style imprint in the space.
Kitchen Facelift
Upgrading the appliances, countertops, cabinets and floors can help make your home feel new. Sticking to a budget? Consider updating existing cabinetry with a fresh coat of paint. Alternatively, if you're looking to splurge on something that will give you a good return on your investment, upgrade to modern appliances.
Open Concept
This is a huge trend in new homes, and many older homes have too many walls. Find where an open-concept floor plan makes sense and if possible, tear down a wall or two to open up the area. Blending the family room and kitchen is a great option, especially for prospective homebuyers who love to entertain.
Smart Technology
Installing smart technology can be a huge selling point for potential buyers, as it helps with maintenance and security. Consider installing smart lights, thermostat, security cameras or a doorbell.
These small changes can go a long way in terms of sprucing up your home to attract buyers. It could even lead to significant gains – so now that you're a renovation pro, you can buy yourself a fixer upper!
Pilon Real Estate Group Featured Listings: Click here! 
We Keep You Covered When You Buy a Home With Our 12 Month Buyer Protection Plan!
Details at: www.HomeBuyerProtectionPlan.ca
Free Home Search With Proprietary MLS Access – New Listings – Faster Updates And More Accurate Data!
Find Homes Now: www.FindOttawaHomesForSale.com
Find Out How We Get Our Sellers More: Click here! 
RE/MAX Hallmark Pilon Group Realty
www.PilonGroup.com
Email: Info@PilonGroup.com
Direct: 613.909.8100