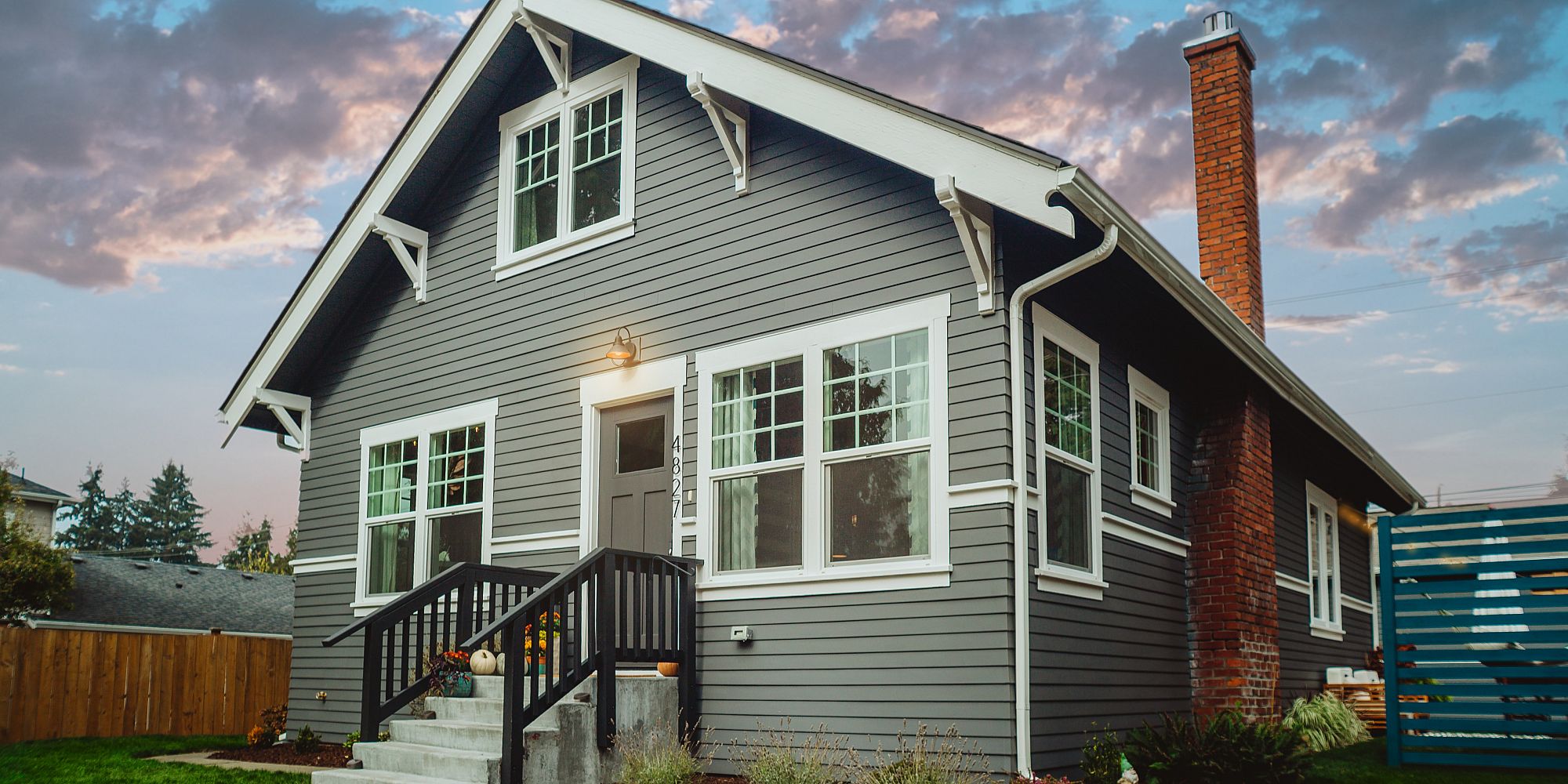 When it comes to investing in the real estate market, fixer uppers and pre-construction homes offer great potential for investment opportunities. If managed well, you could be getting a greater return on your money at the end of the project. However, how do you know which type of home project is better suited for you?
We'd like to help you understand the benefits and risks of both options so that you can make informed decisions when it comes to your real estate investments.
Buying A Fixer Upper
Purchasing a fixer upper can be a great opportunity to enter the market on a lower budget and get a bigger return on your investment. As it requires managing renovations and improvements, here are some considerations that you need to keep in mind.
Having the Cash
Fixer-uppers generally require more up-front cash than move-in ready homes so you'll want to make sure you have a sense of how much cash you currently have and how much you will be needing. Depending on the state of the property, a mortgage lender may require that you make a higher down payment than the required minimum.
Tip: After the renovation is complete, you may be able to refinance your mortgage based on the higher home value to free up the capital you've invested.
Having the Time
Remodeling projects can take anywhere from a few weeks or months to a full year depending on what needs to be accomplished and who is doing the work. You'll also want to consider the seasons in which you've planned on renovating and the availability of the workers involved.
Managing Projects
From small fixes to acquiring the proper permits, you may be overseeing multiple projects at once and you'll need to be prepared to exercise your management skills.
Living Through It
Living in a home while renovations are going on can be stressful for you and your family. You'll have to consider whether living in the home or at a temporary location will be better suited for your living situation.
Buying A Pre-Construction House or Condo
Buying a pre-construction home means entering a contract with a developer to purchase the property (condo, townhouse or house) from them once it is complete. This agreement is typically made before construction begins and gives the buyer the opportunity to personalize details such as flooring and finishes. However, along with the benefits, there are also risks to be aware of before entering this contract.
Renderings And Final Products
As part of any pre-construction project, a developer will often provide renderings of what the floor plans, finishings, building, the amenities, and surrounding area will look like.
Tip: Developers have the discretion to make a number of changes so you'll want to do your research and find a developer with a good track record for construction quality.
Fees to Consider
Deposit structure: Deposits for pre-construction projects are different from your typical resale home. Developers will often ask for 5% to 20% of the purchase price upfront, which is often months to years before your unit is completed.
Occupancy fees: Once the unit is ready, you will need to pay occupancy fees (also known as "phantom rent") regardless of whether or not you choose to occupy the unit or not. At this stage, you can also lease the unit to a tenant.
Assignments (selling your unit prior to closing): Once you have invested in a pre-construction project, you are allowed to sell your unit even before the unit or the building is completed. When selling your pre-construction unit, there may be tax implications associated with an assignment sale so it's best to consult an accounting professional during the process.
New home warranty enrolment fee: This fee protects buyers for a variety of potential construction issues over a period of 7 years. In Ontario, the agency that administers the province's new home warranty program is Tarion.
Hook-up fees: This is the amount paid at closing for utilities hook-ups and is agreed upon when negotiating your purchase.
Pilon Real Estate Group Featured Listings: Click here! 
We Keep You Covered When You Buy a Home With Our 12 Month Buyer Protection Plan!
Details at: www.HomeBuyerProtectionPlan.ca
Free Home Search With Proprietary MLS Access – New Listings – Faster Updates And More Accurate Data!
Find Homes Now: www.FindOttawaHomesForSale.com
Find Out How We Get Our Sellers More: Click here! 
RE/MAX Hallmark Pilon Group Realty
www.PilonGroup.com
Email: Info@PilonGroup.com
Direct: 613.909.8100