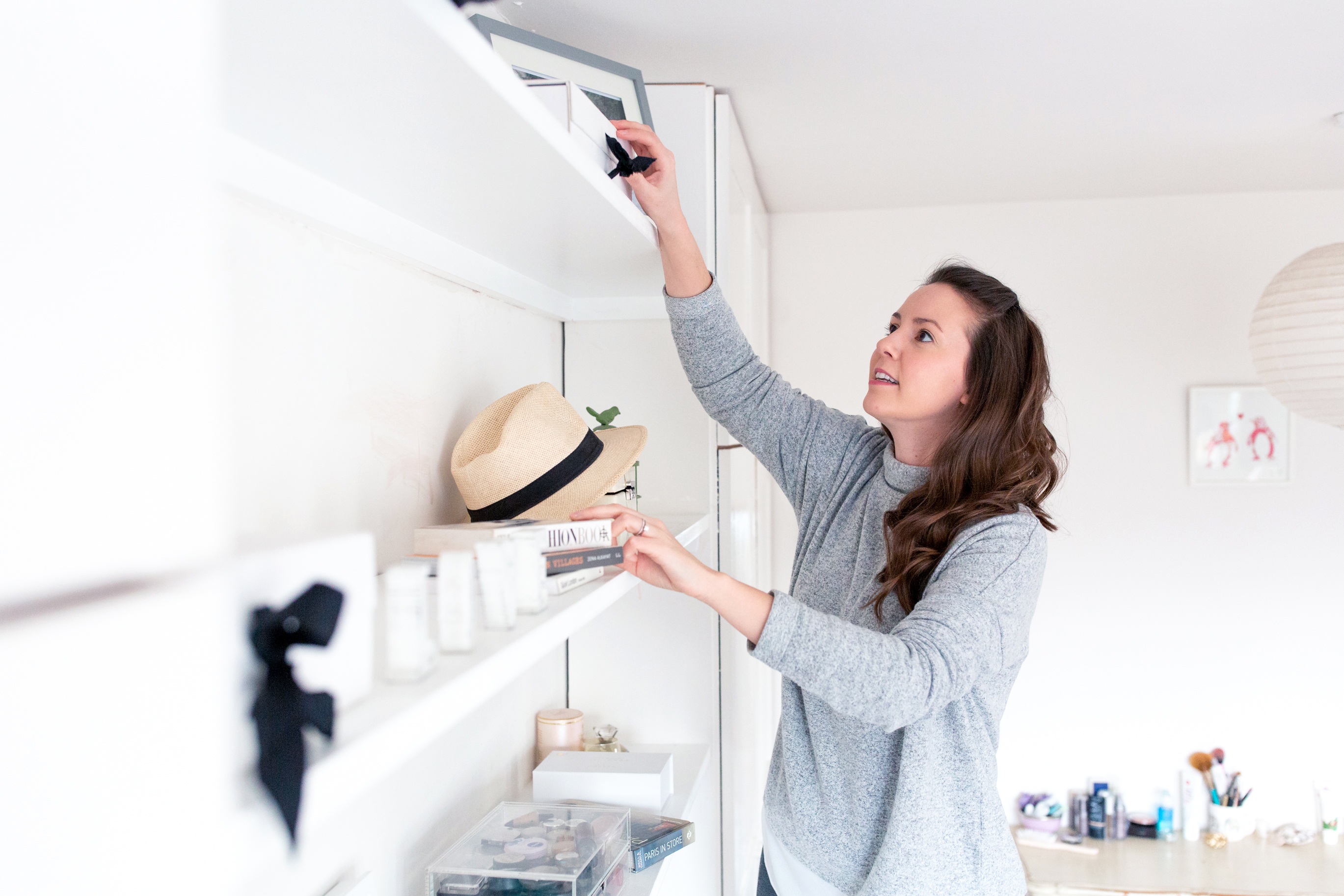 In efforts to stop the Coronavirus pandemic in its tracks, governments around the world are strongly advising, and in some cases enforcing, that people remain at home for a period of time. Millions of people suddenly find themselves homeschooling their kids, working from home, and simply spending the majority of their time indoors.
However, most of us didn't design our homes for these purposes. In order to get used to spending more time at home, it's possible you'll need to reorganize or repurpose some of your space. Below are 7 decluttering and reorganizing projects to help you adapt.
Refresh Your Medicine Cabinet
Now more than ever is the time to be on top of your medicine cabinet and to be sure you're well stocked for all you need. And not just in terms of the disinfectant and masks required to fend off Covid-19. It's best to avoid heading to the hospital at all. So, be sure to stock up on all the essentials, from paracetamol and medicinal alcohol, to bandages and painkillers. Now is also a good time to go through what you already have, and safely dispose of anything that has expired.
Create an Office
If you're now working from home it's important to set up an office of sorts. You'll no doubt need to repurpose another room or area of the home, but having this sanctuary away from the rest of the family, allows peace while you work. A spare bedroom is the natural choice, but if this isn't possible, you'd be surprised at how any number of nooks and crannies can be repurposed.
If space is tight, consider installing a simple fold up desk in a more peaceful part of the home, perhaps even your bedroom. With good weather, a shed or garage can also work if they're spacious and have enough light, with access to electricity. These spaces can be decluttered and reorganized, but there are other parts of the home that could work too. A walk-in closet could be transformed into a working space, and you don't necessarily need to box things up, as you'll see below…
Arrange the Wardrobe
Whether you're transforming your closet into a makeshift office, or just want to reorganize it, now is a great time to start decluttering. It's also a good time to donate any clothes you no longer need; with many people suddenly out of work and struggling financially, there will likely be a high demand for second-hand goods. Many stores are currently shut, but still accept donations.
There are tons of ways to save space in the wardrobe. Use pull tabs from drink cans to allow three or four clothes hangers to hang off each other, allowing you to store up to 4 items per slot instead of one. Save drawer space by using dish racks to organize sweaters and t-shirts.
Declutter Your Cables
Working from home probably means you've had to hook up a bunch of equipment that you didn't have at home before. This can soon get messy, so now is a good time to declutter your cables. Use cable ties to keep them organized, and prevent tangling. Cable ties are also a great way to keep wires tucked away, preventing a potential tripping hazard. Charging cables that aren't in use can be stored without tangling them up, by placing them in old toilet rolls in a drawer.
Kids' Classroom
For those with kids, you're probably already looking into ensuring their education continues during the quarantine period. Now is a great time to create a kids' classroom to help put them in a learning mindset. Organize toys and ensure that they can be stored away out of sight to prevent distractions. If they have a desk already, work with them to ensure it's kept clean and organized, so that they can learn in an uncluttered area.
Prepare Your Pantry
While no one should be stockpiling unnecessarily, it's sensible to go shopping less frequently than normally. As such, you may find you have more food around the house than normal. So, go through your pantry and start reorganizing the space to ensure you can fit in everything you need. Smart storage solutions will help you make the most out of a tight space, such as installing shelves above the door, and hanging racks on the back of cabinet doors, etc.
Yard Work for Soul, Body and Mind
While you may be confined to your home during the quarantine period, if you have a yard, or even a balcony or a terrace, you can still go outside and enjoy the fresh air. Now is a great time to get outdoors and start planting, trimming, or finally building that shed. Create a functional outdoor paradise, and consider growing vegetables and herbs. The outdoor work will keep you fit physically, as well as improve your mental well-being.
Pilon Real Estate Group Featured Listings: Click here!
We Keep You Covered When You Buy a Home With Our 12 Month Buyer Protection Plan!
Details at: www.HomeBuyerProtectionPlan.ca
Free Home Search With Proprietary MLS Access – New Listings – Faster Updates And More Accurate Data!
Find Homes Now: www.FindOttawaHomesForSale.com
Find Out How We Get Our Sellers More: Click here!
RE/MAX Hallmark Pilon Group Realty
www.PilonGroup.com
Email: Info@PilonGroup.com
Direct: 613.909.8100