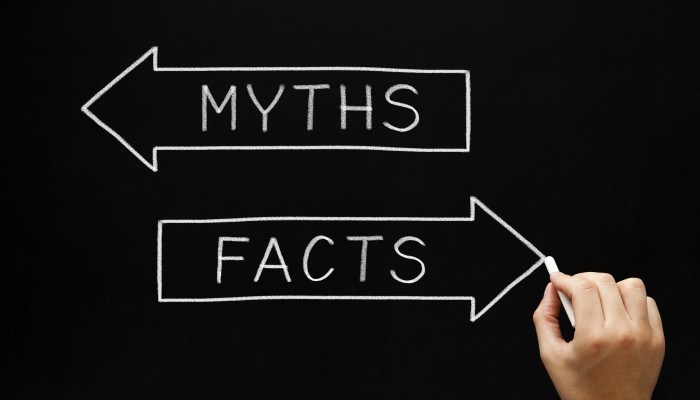 There are a lot of preconceived notions home buyers in Canada might believe about the real estate industry, for example:
Myth: You don't need to depersonalize your home before an open house.
Fact:Staging can help sell houses. Taking away personalized items and creating a pleasant neutral canvas allows buyers to picture themselves in the space. You may want to encourage your clients to consider virtual staging.
Myth: All renovations will increase the value of your home.
Fact: When it comes to heritage homes, there are some original details that appeal to buyers, so tell your client to put down the sledgehammer before they do these renovation don'ts.
Myth: The longer a home is on the market, the easier it is to negotiate a better deal.
Fact: This may be applicable in some cases, but it really depends on why the home is sitting on the market. Is it overpriced? Is there an issue with the home? Are there conditions set by the seller? A Pilon Group Agents expertise can be put to work during the negotiating process.
We asked our Pilon Group Agents to weigh in on other popular real estate myths. You can share their answers with friends, family and your clients to help them better understand the real estate industry.
Myth: You don't need to get pre-approved for a mortgage until after you've found the perfect home.
Fact: Being pre-approved puts your clients at an advantage.
Canada's housing supply is at an all-time low. Many offers are going into competition and if you're not able to communicate that your clients have gone through the pre-approval process; you may be at a disadvantage. If you wait until you're putting an offer in or in negotiations, you may get an unwelcomed surprise.
Pre-approvals allows you to put your best foot forward during the home buying process. Sellers will be more interested in your offer and you'll know what kind of wiggle room you have at the negotiation table.
Either way, you'll be more empowered and will be able to offer on a home confidently and save a lot of time later from worry, regret or nervousness. Going through the pre-approval process is a win-win strategy.
Myth: Great houses can sell themselves.
Fact: While it may seem like houses sell themselves in a busy real estate market, this isn't the case. All homes, regardless of how great their features are or how hot the market is, need to be marketed effectively.
Clients often remark when viewing homes they didn't think they'd like the home because the photos and other marketing materials just didn't do it justice. An experienced professional Pilon Group Agent will spend the money to ensure a property is presented well: professional high-resolution photos, videos and 3D virtual tours are just some of what it takes to properly market a property.
Market knowledge and expertise is also important—even in a busy market, an overpriced property isn't going to attract the attention it may deserve!
Myth: You can skip a home inspection.
Fact: The short answer: it depends.
We do agree there are times where skipping the professional inspection can be appropriate, such as when the buyer is a contractor and can inspect the home themselves, but that's not most cases. We're also not advocating for Uncle Bob who does a weekend construction project every few years to replace the value of a competent inspector who does this day in and out and knows what to look for.
Gagnon notes she most often sees buyers skipping home inspections when a property has multiple offers above asking. In this case, she says, there is value of having an unconditional offer, compared to the same offer with an inspection condition. However, she doesn't advise clients skip an inspection altogether.
We recommend our clients to conduct a pre-offer inspection. This means the buyer completes an inspection before the offer presentation time. Although you're risking losing the money spent on the inspector if you don't come out as the winning offer, at least you went into your offer educated.
Pilon Real Estate Group Featured Listings: Click here! 
We Keep You Covered When You Buy a Home With Our 12 Month Buyer Protection Plan!
Details at: www.HomeBuyerProtectionPlan.ca
Free Home Search With Proprietary MLS Access – New Listings – Faster Updates And More Accurate Data!
Find Homes Now: www.FindOttawaHomesForSale.com
Find Out How We Get Our Sellers More: Click here! 
RE/MAX Hallmark Pilon Group Realty
www.PilonGroup.com
Email: Info@PilonGroup.com
Direct: 613.909.8100