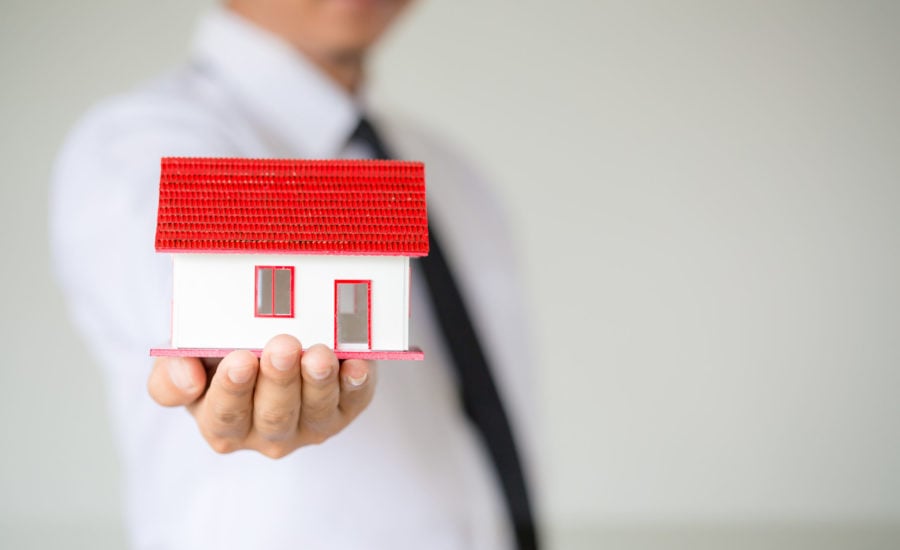 I can't believe we've been at this for more than a year now. A lot has changed in that time, and it's looking like a lot more is about to change for the better in the next few months.
A lot has also changed in the Canadian housing market, from reports of its downfall, which may have been somewhat exaggerated, to where we find ourselves today.
A rule of thumb in the last few years has been annual sales over Canadian MLS® Systems of about 500,000 and an average Canadian home price also around $500,000. Easy to remember.
Since last summer it's been more like 700,000 sales on a seasonally adjusted annualized (SAAR) basis and an average price of around $600,000.
In February 2021, we took another step further, setting more records. Sales were closing in on 800,000 SAAR with the average home price sitting around $700,000.
At the same time, the number of homes for sale at the end of any given month is at the lowest level on record and we have less than two months of inventory at the national level to start 2021—unprecedented!
But hey, maybe it will start to calm down at the busiest time of year, which is ramping up right now.
It could happen, but I have my doubts.
Here's another milestone, if only a psychological one. The average Canadian home price back when our database began in 1980 was about $67,000. The monthly Canadian average home price series increased by about $60,000 just between January and February 2021, not a great piece of analysis for several obvious reasons but still eye opening.
Looking at the apples-to-apples MLS® Home Price Index (HPI), it jumped by 3.3 %, or almost $23,000 in the overall benchmark price, from January to February. It's increased around $100,000 since last summer and more than 17% on a year-over-year basis—and at this point it's still accelerating.
So as we head into the spring 2021 housing market, we're facing record sales, record low supply, record tight market conditions and record price growth.
Part of its likely demand that was held back by regulatory changes in the years leading up to the COVID-19 pandemic that's playing out now. Record-level international immigration along with the large millennial cohort moving from their 20s to their 30s in recent years means a lot of household formation and housing demand, even if it was made temporarily more difficult for them to borrow money.
Part of it is also likely demand being pulled forward from the future, either in search of a home base to ride out the pandemic, or to lockdown a purchase and a price amid rapidly rising home prices, and lock in record low mortgage rates at the same time. The faster prices rise, and the more mortgage rates threaten to, the more that demand will be pulled forward.
So, that's already jamming a lot of demand, both from the past and the future, into a small amount of time.
But maybe the biggest factor here is the idea that "Player 2 has entered the game!"
Large numbers of existing owners (either with major equity or homes fully paid off) have been prompted by the great shake up that is the pandemic to pull up stakes and move. After all, that's a big part of what we measure when talking about the existing home market: moves. Think of how many homes and how much equity there is in that existing privately-owned housing stock. It's like a giant battery of potential housing activity.
It was bad enough for first-time home buyers having to compete for scarce listings with other buyers who had made a withdrawal from "the bank of Mom and Dad." Now they're also having to compete with Mom and Dad!
These are folks who care far less, if at all, about mortgage rates or the stress test, so further macroprudential tightening will only serve to further turn the current have-nots into never-haves while clearing the way for the haves to play musical chairs within the existing housing stock. It should be clear at this point there are so many more households that want to become homeowners than there are suitable units of housing available for them to buy, and that's amid a temporary lull in international immigration.
OK, so let's look ahead. We're almost in the busy time of year. International immigration will likely be turned back up to 11 by 2022. The hard-to-distance sectors of the economy will ramp back up with mass vaccination, so unemployment should fall. And what do you think will happen to that churn coming from existing owners when we have more, as opposed to less, certainty about what the future will look like? Unless we somehow go right back to exactly the way things were in 2019, expect a lot more people to be moving around in the years ahead once we have more clarity with which to make those kinds of decisions. So, the current situation is unlikely to resolve itself.
You know what would help get more people into homes, both from an availability and affordability standpoint? More homes! It's time to acknowledge that what we need most is more housing supply, and probably a lot more than we think.
Pilon Real Estate Group Featured Listings: Click here! 
We Keep You Covered When You Buy a Home With Our 12 Month Buyer Protection Plan!
Details at: www.HomeBuyerProtectionPlan.ca
Free Home Search With Proprietary MLS Access – New Listings – Faster Updates And More Accurate Data!
Find Homes Now: www.FindOttawaHomesForSale.com
Find Out How We Get Our Sellers More: Click here! 
RE/MAX Hallmark Pilon Group Realty
www.PilonGroup.com
Email: Info@PilonGroup.com
Direct: 613.909.8100