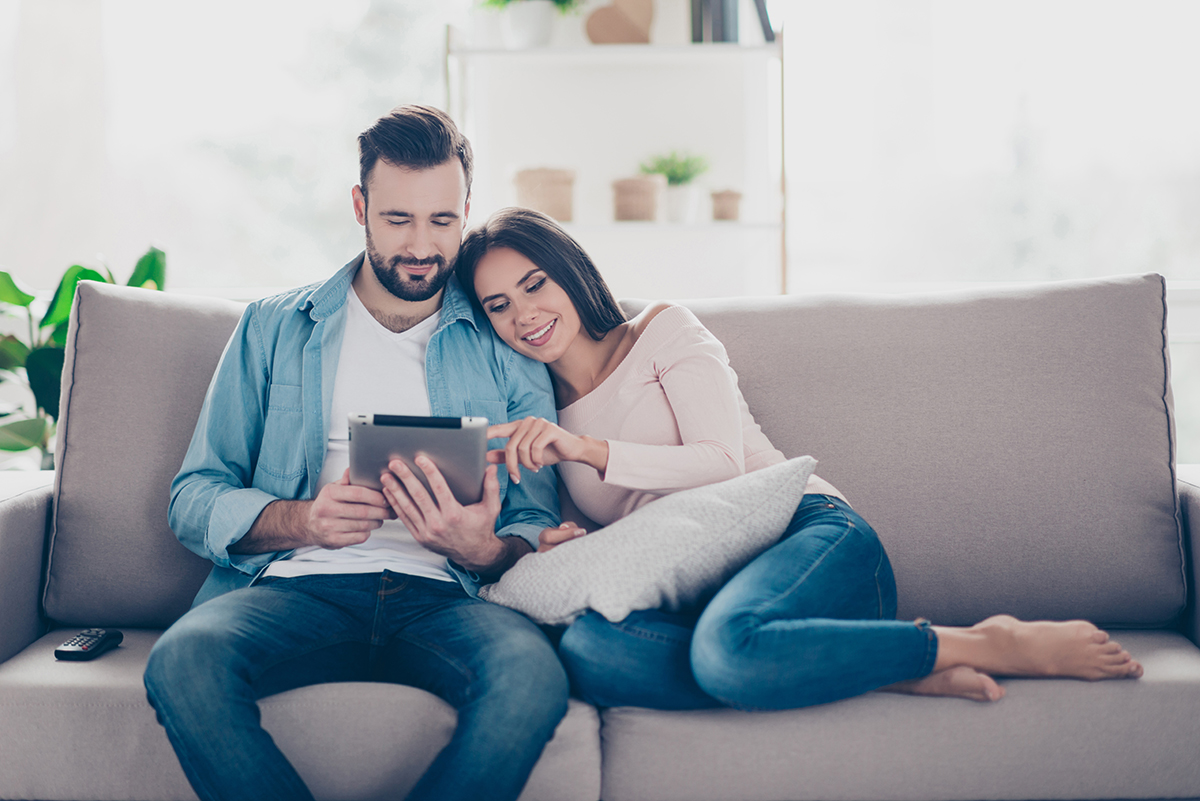 With social distancing and other protective measures in place to prevent the spread of COVID-19, people and businesses have had to creatively adjust to a new normal of functioning under these circumstances. Deemed an essential service across Canada, the real estate industry has continued to operate, though buyers and sellers are transacting very differently, to ensure the safety of everyone involved. Wondering how to navigate the real estate market during this unprecedented public health crisis? Below we share how your real estate journey will look as a buyer or seller in the COVID-19 pandemic landscape.
Is your Real Estate Sale or Purchase Essential?
With so much uncertainty surrounding activity within the real estate market, and with government-mandated protection measures in place, many homebuyers have decided to just Pause, Watch & Wait. While it can be tempting to take advantage of a slightly cooler market, homebuyers must weigh the risks. Existing homeowners who are worried about paying their current mortgage can explore the option of mortgage deferrals.
There are however, circumstances in which waiting to buy is not an option. Are you in one of the situations below?
Did you already sell your home and are in need of a place to live?
Do you need to sell your home in order to finance the new purchase that you have already agreed to?
Are you living within unsafe or unstable conditions and are in urgent need of a new space?
Have you suffered financial losses and need to liquidate your home equity to maintain your lifestyle or business?
Should you fall into one of these categories, be prepared to rely heavily upon some savvy tech tools as you experience the world of virtual real estate. To help guide you safely though this new territory, first ensure that you have a trusted, experienced real estate professional by your side.
Sourcing a Real Estate Professional
The criteria for selecting a trusted real estate agent should be no different during a time of crisis; source referrals from your family and friends, check out lists of local agents online, and read reviews. Look for someone who has the experience, local knowledge, and a personality that puts you at ease.
Set up virtual interviews with your short-list of agents and ask them how they've adjusted to the COVID-19 housing market. What tools are they using to show/view homes? How are they ensuring the safety of their clients? Ideally, you're looking for a Realtor who has been on the tech-train for some time and is already comfortable with virtual showings and transactions (rather than someone who is still working through the kinks of this new process).
Showcasing a House through Technology
With government entities and real estate boards prohibiting traditional open houses, agents are leveraging creative methods of showcasing their client's homes, virtually! While many agents have already been using tools such as interactive 360-degree video tours, some are now also hosting live video tours, in which prospective buyers can watch in real-time, and ask questions. If selling your home, your agent will discuss how to show off your home's best angles and will provide you with a toolkit to help you get your home ready for selling. To ensure the safety of your family, as well as anyone accessing your household during the process, it may be recommended that you leave your home during the selling period.
In the pre-crisis world, we would have relied upon the home-showcasing expertise of many different individuals who may no longer be available under these circumstances – cleaners, stagers, photographers, to name a few. Now we're hoping that a little creativity, and the help of some innovative tech tools can help us bridge this gap temporarily.
House Shopping, from the Comfort of Home
As a buyer, virtual real estate means that you'll be able to shop for your new home, without ever leaving the couch. Use the tools available through online listings to virtually walk through and explore potential homes, and ask your agent to provide you with any details that may not be found on the listing.
When viewing homes online, try to visualize how your own furniture will fit within the space, and take note of any potential renovations you'll have to undergo to make the space fit your requirements. As part of any virtual tour, ensure you have the opportunity to also see the outdoor space surrounding the property, including the proximity to neighbouring units.
Despite your attempts to visualize yourself within the new space, you may still request to see the property in person before committing to purchase. The listing agent, as well as your own agent, will likely have a list of requirements that they will share before you take your tour. This may include arriving in separate vehicles, agreeing to not touch anything within the property, and leaving family members at home.
Closing a Home, Virtually
Virtual tools are even helping to streamline the standard ream of paperwork required to close on a home, allowing buyers and sellers to work through documentation completely online. Agents are using virtual platforms such as Zoom or Google Docs to review paperwork or offers with clients, allowing changes to be made together in real time.
Agents are also making use of apps to allow clients to E-sign documents directly through their phone or tablet, with an encrypted e-signature.
With the potential to now automize every facet of the home buying and selling process, agents are now completing transactions that are 100% digital, proving that socially distanced real estate is achievable.
Whether buying or selling a home during these unprecedented times, trust a Realtor to help you navigate this new (virtual) process as safely and effectively as possible. While your deal won't be sealed with a handshake, you can still be assured that your agent will do everything within their power to ensure that your needs are met through a process that is as personal and comfortable as possible, under these extraordinary circumstances.
Pilon Real Estate Group Featured Listings: Click here! 
We Keep You Covered When You Buy a Home With Our 12 Month Buyer Protection Plan!
Details at: www.HomeBuyerProtectionPlan.ca
Free Home Search With Proprietary MLS Access – New Listings – Faster Updates And More Accurate Data!
Find Homes Now: www.FindOttawaHomesForSale.com
Find Out How We Get Our Sellers More: Click here! 
RE/MAX Hallmark Pilon Group Realty
www.PilonGroup.com
Email: Info@PilonGroup.com
Direct: 613.909.8100