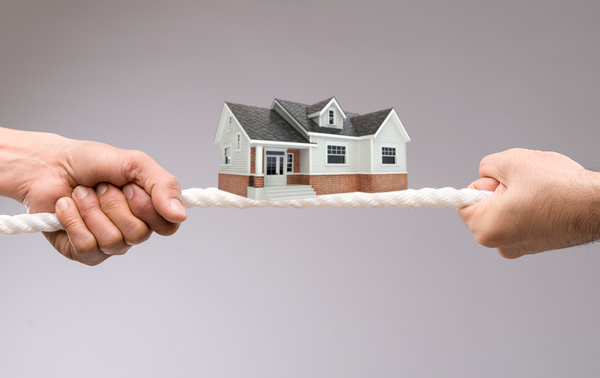 It's easy to get caught up in a bidding war, especially when you find your dream home. While sellers can only hope that they'll list and a bidding war ensues, homebuyers should tread carefully when this situation arises.
Remember that just because one hopeful homebuyer outbids your offer, doesn't necessarily mean you should volley back. In the worst-case scenario, you might end up with a home you haven't researched, in a neighborhood you don't love, at a price you can't afford.
A real estate agent that you trust, who knows the local market, can help you navigate through a bidding war and reign in any over-enthusiasm. In the meantime, here are some strategies to help you make a smart bid and if all goes well, a smart buy.
Know your limit.
As a homebuyer, a mortgage pre-approval is step #1, regardless of market conditions. This step informs you of how much you can spend on a home. It's is your hard limit, should a bidding war ensue. A mortgage pre-approval also guarantees your interest rate for up to 120 days, bringing peace of mind around concerns of short-term rate increases.
Get the comparables.
How much is the home really worth? Your real estate agent will pull recent sales stats for you, offering valuable insight on the price of comparable homes in the same neighborhood. You'll then be better equipped to determine how comfortable you are taking on competing bids.
Know what you're buying.
We all know that premium neighborhoods come at higher prices. It could be proximity to the downtown core, water-front access, parks and recreation, good schools, shopping, or all of the above. Consider what you want and need, and why. Then decide if the home and community you're considering is worth the price.
Short-term timing.
One trick to winning a bidding war is to avoid it altogether. Make an offer before the home hits the MLS system or gains buyer attention through an open house. Your agent will best advise you on how to proceed, so prepare to drop everything to tour a new listing and make your offer, before someone else does! (Note: Mortgage pre-approval in this scenario is key.)
Long-term planning.
The spring and fall housing markets see the most real estate action, with buyers out in droves and bidding wars bubbling at the surface. If you're not in a hurry to buy, minimize your competition and possibly even price by shopping in the "off" season. Winter sees a drop in inventory, but also in demand, reducing your chance of being outbid.
Do the math.
You did your homework, right? You've determined how much you can afford to spend. And you know what the home is worth based on comparables. You also know what the home is worth to you. Make a bid that's reflective of all of these considerations. Before jumping on the bidding bandwagon, have confidence that you're getting a good deal.
When all is said and done, remember that the spoils don't always go to the highest bidder. Make a clean offer, be flexible, and know when to walk away. The right home isn't "right" if the cost to you is wrong.
Give RE/MAX Hallmark Pilon Group Realty a call today to find out how your home can be Too Late®
Pilon Real Estate Group Featured Listings: Click here! 
We Keep You Covered When You Buy a Home With Our 12 Month Buyer Protection Plan!
Details at: www.HomeBuyerProtectionPlan.ca
Free Home Search With Proprietary MLS Access – New Listings – Faster Updates And More Accurate Data!
Find Homes Now: www.FindOttawaHomesForSale.com
Find Out How We Get Our Sellers More: Click here! 
RE/MAX Hallmark Pilon Group Realty
www.PilonGroup.com
Email: Info@PilonGroup.com
Direct: 613.909.8100