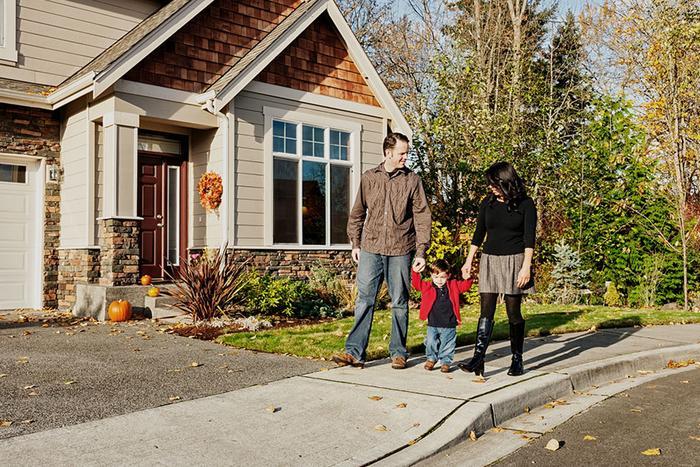 Fall is a great time to buy! We've listed the benefits below as to why house hunting isn't a bad idea during everyone's favorite season.
Less Competition
Compared to the busy spring market, home buying in the fall tends to be less competitive. As a result, sellers are usually more motivated to sell and accept an offer since they know fewer people purchase homes in the fall or winter.
Move at a Slower Pace 
Due to less competition, you have more time to think about your home purchase than in a busier market. You can view other homes without the pressure of having to put an offer in the moment you like something out of fear of the next person snatching it up.
Move in Before the New Year
Purchasing a home in the fall means you will likely move into your home before the New Year. What a great way to start a fresh year in a new home!
House Hunting Weather
Forget rainy spring outings and sweaty summer days! House hunting in fall means enjoying the wonderfully cool weather and autumn leaves. Plus, moving in cooler weather is more enjoyable than in the hot summer sun.
More Availability
In general, movers, real estate lawyers, and REALTORS® are less busy in the fall, which means you may receive faster service. Furthermore, if these providers are less busy, you may have the opportunity to receive better customer service since you will be one of fewer clients rather than one amongst the masses.
Get a Feel for the Neighbourhood
Fall is a time where neighbourhoods are in full action. Kids are back in school and parents are in their normal work routines after a summer of kid-wielding. You will be able to gauge the vibe of the neighbourhood easier since everyone is back to their normal routines.
Pilon Real Estate Group Featured Listings: Click here! 
We Keep You Covered When You Buy a Home With Our 12 Month Buyer Protection Plan!
Details at: www.HomeBuyerProtectionPlan.ca
Free Home Search With Proprietary MLS Access – New Listings – Faster Updates And More Accurate Data!
Find Homes Now: www.FindOttawaHomesForSale.com
Find Out How We Get Our Sellers More: Click here! 
RE/MAX Hallmark Pilon Group Realty
www.PilonGroup.com
Email: Info@PilonGroup.com
Direct: 613.909.8100