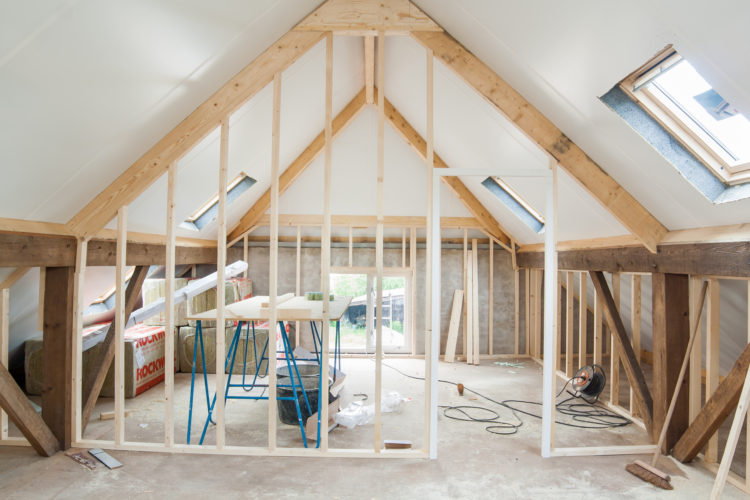 Planning to carry out some renovations in your home? If so, you can be excused for getting lost among the numerous phrases, words, and acronyms that make up the rich language of renovation. With that in mind, let's try to clear things up a bit.
Blueprint
A blueprint is a mechanical drawing made by an architect to illustrate the layout of a building, its dimensions, access points, as well as materials that will be used, and more. In the old days, they were printed on blue paper, while the drawing itself had white lines — which is where their name comes from. Nowadays, they are available in digital formats as well, and blueprints, floor plans and drawings are often used interchangeably.
Building Inspector
Building inspectors are employed by the government to ensure that any remodeling, renovation and construction work is done in accordance with local legislation. It is their job to check that health and safety measures are met, that plumbing and electrical work is compliant with local codes, and that any work done on the building is in line with zoning and building code regulations. They can also decide to put your renovation on hold until the inspection has been carried out and all work is approved.
Building Permit
A building permit is an official approval granted by your local governmental agency that allows you to perform renovation or construction work on your property. Whether you need a building permit in order to go ahead with your project depends on the scope of the renovation, as well as where you live. You may or may not need one, so make sure to check with your local authorities in advance.
Contractor
Also known as 'general contractor', this is the person you hire to oversee your renovation project. A contractor will coordinate the renovation and provide a quote on the cost and timeframe as well as handle the actual work. General contractors often hire subcontractors to take care of specific tasks, such as plumbing, electrical, and so on. All contractors you work with should be licensed and, ideally, insured.
Double-glazed
Typically used when referring to windows, the term is used for a closed unit made out of two (sometimes three or four) panes of glass that are separated either by vacuum, or inert gas. Double-glazed can also be applied to doors made with similar types of glass panes. Windows and doors made with double-glazed glass units provide your home with better insulation, both when it comes to heat and cold, as well as sound.
Fixture
A fixture is a relatively loose term used to describe items that are set firmly in place, and are usually attached to the exterior of a wall. Examples of fixtures include anything from chandeliers to landscaping plants that have taken root in the soil. In renovation, they commonly refer to items such as taps, handles, sinks and bathtubs, even built-in ovens. Meanwhile, items that are attached using screws or nails, such as paintings, are referred to as 'fittings'.
GFCI
Sometimes appearing under GFI, this is an acronym for 'ground fault circuit interrupter'. This is a device that breaks an electrical circuit in order to protect you from harm if exposed to stray electrical current. According to the National Electrical Code, GFCIs are required in all homes, in areas such as bathrooms, kitchens, garages, laundry rooms, and other areas where a water source is present.
HVAC
An acronym for 'heating, ventilation and air conditioning'. HVAC systems are essential for ensuring thermal comfort in your home, and should be inspected and maintained regularly.
MDF
A commonly used material in woodworking and carpentry, MDF stands for 'medium-density fiberboard'. It's sturdier than particle board, but weaker than plywood, and it's commonly used for furniture, such as shelves and cabinets. It's also easier to work with due to the fact that it doesn't chip easily, making it ideal for sawing and drilling into. Although there have been some concerns regarding the effects of MDF on human health, due to the use of formaldehyde resins, MDF is not banned in the US.
Remodel
Although 'renovation' and 'remodeling' are often used interchangeably, they don't mean the same thing. Generally speaking, renovating means updating or upgrading a room without changing its purpose — for example, applying a new coat of paint on the wall. Remodeling is a more 'invasive' process, and it often implies remaking or repurposing a room. For example, you can remodel a kitchen by changing the layout of electrical and plumbing fixtures, on top of adding new cabinets. Remodeling is also more generally expensive than renovating, and it's not always suited for a DIY project. Also, there's a good chance that you will need to obtain a permit for remodeling, but not for renovation.