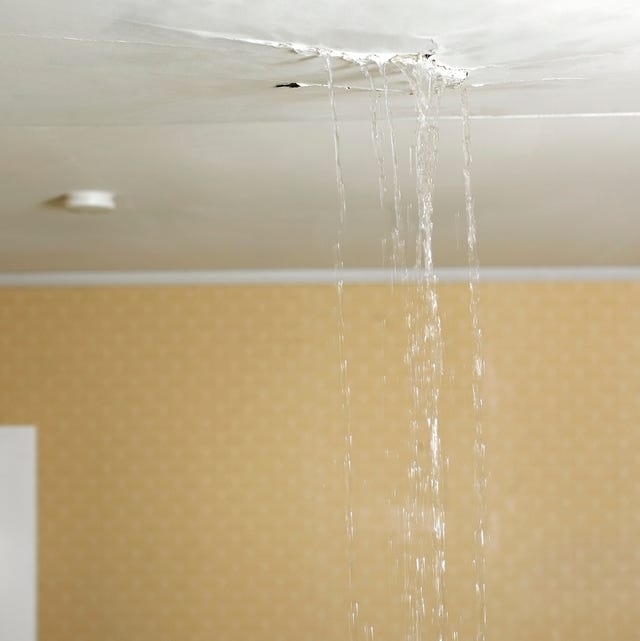 Risks associated with your home come in all possible shapes and sizes: fire, burst pipes, flooding due to excessive rain, a break and enter, pet-related damages, a car driving into your house – this list can be continued indefinitely.
In order to protect your home, you probably purchased a home insurance policy (also called condo insurance, if you live in a condo). However, did you know that, even when you have this protection, you still are very likely to pay a significant sum of money when you make a claim?
The largest Canadian insurance reviews platform analyzed over 1,000 home insurance review related to claims and identified the following scenarios where a home owner (or a tenant) had to pay out of pocket:
Let's take a closer look.
Scenario 1: Lack of coverage for overland flooding and sewer backup
One of the most frequent cases that could cause you, as a homeowner, to face unpleasant surprises would be during flood-related claims. A flood originating inside of your home is usually not a problem, but should water enter your house from outside, you are not always covered.
This type of flooding is called overland flooding (it's due to heavy rains, melting snow etc.), and until recently, it was not covered at all. Now, many Canadian insurers offer optional coverage for overland flooding, but it is still a little-known option, and many people do not have it. It is especially important in some regions.
A somewhat similar situation is sewer backup, when the water from the municipal sewage system enters your home and causes damage. Again an optional protection, a sewer backup endorsement is offered by almost all insurers – make sure that you have it. Some providers even bundle both the overland flooding and sewer backup optional coverages into one endorsement – that can be a great option to protect your home from all water-related issues.  Also, a sewer backup valve in your plumbing system will protect you from unexpected surprises.
Overland flooding and sewer backup are typical issues for homes and townhouses. If you own a condo and have condo insurance, you should be less worried about flooding scenarios.
Scenario 2: Your policy refers to direct damage coverage
Your home insurance policy can have innocent wording that refers to direct damage coverage. From the first glance, it looks right, but there is a trap that you need to be aware of, as our consumer research shows. Direct damage basically means that your insurer will cover damages that are directly associated with a pre-seen cause (fire, water damage, theft, etc.). What it does not say is that indirect damage is often not covered, and you need to pay for it out of your pocket.
Here is a situation that many homeowners have faced in the past after a bad hailstorm: many homes had siding damaged due wind-blown hail. As a consequence, they were simply substituted through other siding of a different colour, resulting in a colour mismatch that caused the home's value to go down.  That forced homeowners to pay out of pocket for colour-matched siding. In auto insurance, a damaged red door of a car will not be substituted for a blue one, but in home insurance, issues like this happen.
Scenario 3: Your policy promises actual cash replacement
If you have some damage to your contents due to fire, water, or theft, an insurer will typically cover it; but the value that you will get is a question mark. Very often, insurers work with actual cash replacement value, meaning that you will not get the full value of your item, but rather how much a similar item of a similar age would cost today. Let's say you purchased a television two years ago for $800 that today might cost (in used condition) not more than $200. Your insurer will pay you only $200. Obviously, if you are planning to head out to a store to get another television, you would have to use some of your own funds.
It is better if your insurer works with replacement cost value, which would pay for buying a similar item today without accounting for depreciation.
Scenario 4: You are not aware of your limits and deductibles
When buying home insurance, make sure that you are clear about your limits (such as maximum coverage) and deductibles (the amount that you have to pay out-of-pocket before an insurer starts paying).
Normally, your house is covered for its rebuild value, but there are some exceptions with respect to other items.
First of all, make sure any items of higher value, like jewelry, are appraised separately and have additional coverage. Insurers often put lower limits on contents insurance (typically between $20,000 and $50,000). This might be not enough to cover all your belongings and you need additional coverage.
Second, make sure that you are aware of limits for particular types of risks. Basement flooding and sewer backup, in particular, can have different coverage sizes, sometimes up to a maximum policy amount and sometimes only to $200,000 – that might be not enough for a larger, fully finished basement with a lot of expensive items and furniture.
With respect to deductibles, these can be different depending on the type of risk covered. Some insurers offer flooding insurance with a $25,000 deductible, meaning that, should your basement be flooded due to overland flooding, you are on the hook for the first $25,000.
Scenario 5: Bad contractors
The last area of concern would be contractors. Many consumers shared stories about bad contractors who do more damage than they do repairs. Make sure you understand if your home insurance policy allows you to hire your own contractors, or if you are obliged to go with the ones an insurer suggests. In many cases, insurers will try to reduce claims expenses by using cheap contractors. Also, make sure to keep an eye on the work that is completed and identify potential quality issues and deviations from the plan. Stay on the top of the whole project. Even if you need to invest a bit of your time, it will pay off.
Pilon Real Estate Group Featured Listings: Click here! 
We Keep You Covered When You Buy a Home With Our 12 Month Buyer Protection Plan!
Details at: www.HomeBuyerProtectionPlan.ca
Free Home Search With Proprietary MLS Access – New Listings – Faster Updates And More Accurate Data!
Find Homes Now: www.FindOttawaHomesForSale.com
Find Out How We Get Our Sellers More: Click here! 
RE/MAX Hallmark Pilon Group Realty
www.PilonGroup.com
Email: Info@PilonGroup.com
Direct: 613.909.8100