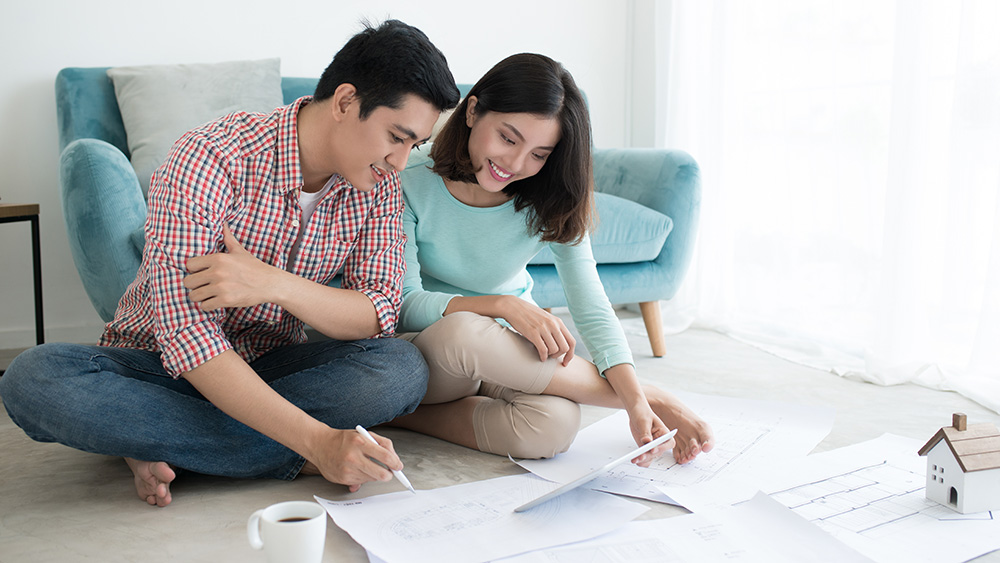 It takes homebuyers an average of seven years to save up for a 20% down payment. As a tenant, you've probably asked yourself if it's better to spend that time continuing to rent or whether to start putting money aside for your future home. Number crunching and prospecting the market play an essential role, but they're not the only factors that your decision should hinge on. Here are a few things worth considering before you start making plans.
How Much Do You Need to Save?
Start by crunching the numbers. As a potential homebuyer, you most likely already know that it's best to have a 20% down payment ready. Not only will this reduce your loan amount, but it will also remove the burden of mortgage insurance required by lenders.
Look up the average down payment for the area and home type that might interest you. For better or worse, the amount will fluctuate in the coming years, but you can use it as a starting point. Assuming that it will take you around seven years to save up that amount, break down the figures into periodic installments. How much would you need to set aside each month, and how does that figure compare to how much you're able to save at the moment?
Assess Your Current Debts
A mortgage loan is likely to be the most significant debt you will ever owe. So before you embark on this loan, it's wise to settle any smaller debts first. Whether it's student loans, car loans, credit card debt, even medical expenses, take the time to assess how paying them off will impact your ability to set money aside for the down payment. Paying off high-interest debts should take priority, but at the same time, you should avoid straining your budget.
Factor in Other Types of Savings
Before you start setting money aside for a down payment, ask yourself if there are more pressing savings that need your attention. One thing you should prioritize is your emergency fund. It is recommended that you should have enough money set aside to cover between 3 and 6 months' worth of living expenses.
Don't forget about the future either. It's often advised that you save money for your retirement first and then for a down payment. Juggling both at the same time is rarely feasible, so it's best to decide in advance which one you should prioritize.
Consider Your Career Plans
The amount you can save each month is tied to your current expenses and how much you earn. It's worth determining whether you will be able to keep putting money aside at the same rate you are now or if that amount is likely to drop. Also, ask yourself how your job is likely to change in the years to come.
Day-to-day expenses are lower if you're working from home and not spending money on commuting. But what happens if you can't work remotely? Similarly, a career change or a costly relocation to another city for work can also alter your plans.
Buying to Invest vs. Buying to Live
How do you see your future house: as an investment or somewhere to live? If your goal is to find a dream home and spend the rest of your life living in it, switching from renting to buying is a good call. But if you think of a house as an investment opportunity, spending the next seven years saving up for a down payment is a risky financial undertaking.
A house is not a liquid asset. To tap into the equity, you need to sell your home. And in order to save enough equity so that there's some payoff to the sale, you need to live in the house for another five years. If your long-term plans focus on investments, ask yourself whether you might be better off continuing to rent and using your remaining funds on liquid assets.
Don't Rule Out Renting-to-Own
Rent-to-own properties can be a good middle ground if you're renting a property you like and planning to live there a long time. In this case, you will pay a bit more in rent, but that extra money is factored in towards your down payment for buying the property at the end of the lease. This kind of agreement can work in your favor if you think you'll find it challenging to save for a down payment on top of paying rent or if you need some time to improve your credit score.
Pilon Real Estate Group Featured Listings: Click here! 
We Keep You Covered When You Buy a Home With Our 12 Month Buyer Protection Plan!
Details at: www.HomeBuyerProtectionPlan.ca
Free Home Search With Proprietary MLS Access – New Listings – Faster Updates And More Accurate Data!
Find Homes Now: www.FindOttawaHomesForSale.com
Find Out How We Get Our Sellers More: Click here! 
RE/MAX Hallmark Pilon Group Realty
www.PilonGroup.com
Email: Info@PilonGroup.com
Direct: 613.909.8100